Sports
Mexican Govt Confirms That Fan Celebration After Goal Caused Earthquake In Mexico City
Mexico City's win against Germany caused a wave of excitement. It called for celebration, but no one knew that it would reach its "PEAK".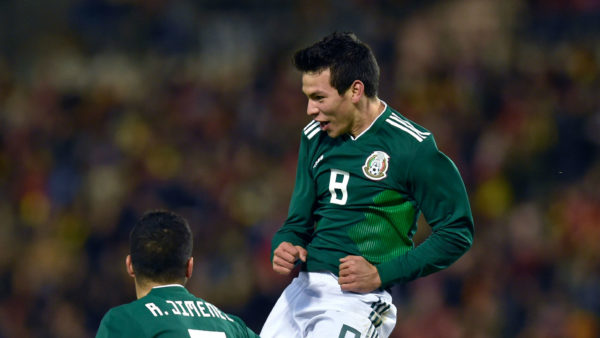 On Sunday, Mexico defeated Germany in the FIFA World Cup, all thanks to Hirving Lozano. He was the one who hit the only goal in the 35th minute of the match.
Mexico was surprised to win this match, because beating Germany was something next to impossible. Germany was 2014 FIFA World Cup's defending champion and even now, they are number 1 on the FIFA ranking chart.
On the other hand, Mexico is on the 15th position. His goal led to celebrations, which further caused a mini-earthquake in Mexico. This was probably due to mass jumping.
Here's the tweet;
A small artificial earthquake detected in Mexico City "possibly due to mass jumping" when Mexico scored against Germany https://t.co/9arKFZHORU

— Kirk Semple (@KirkSemple) June 17, 2018
According to reports, "Simmsa, a seismic monitoring network in the capital, detected a sharp tremor at 11.32am local time – the moment after 'Chucky' had fired past Manuel Neuer."
Click here to watch the video at the 35th second to see Mexico's goal that bring earthquake.
Even Mexican government has confirmed that there was an earthquake after fans' celebrations.
Let's see how Mexico plays in upcoming matches.
Share Your Views In Comments Below