Entertainment
Mia Khalifa Celebrated 13 Million Followers By Sharing Most Embarrassing Pic & Incident Of Life
Having a hangover in the morning is one of the worst consequences of boozing, the others being feeling nauseous and vomiting. But how many of us will tell everyone about such an incident by posting it on social media? Well, we don't think any of us will like to do that; nevertheless, Mia Khalifa is quite different from all of us.
Yes, we are talking about the former adult movie star who has now turned into a sports broadcaster. Recently, she took to Instagram and shared a post on the occasion of reaching 13 million followers on the photo-sharing site but the pic that she uploaded can easily be called one of her worst images and it should have been avoided.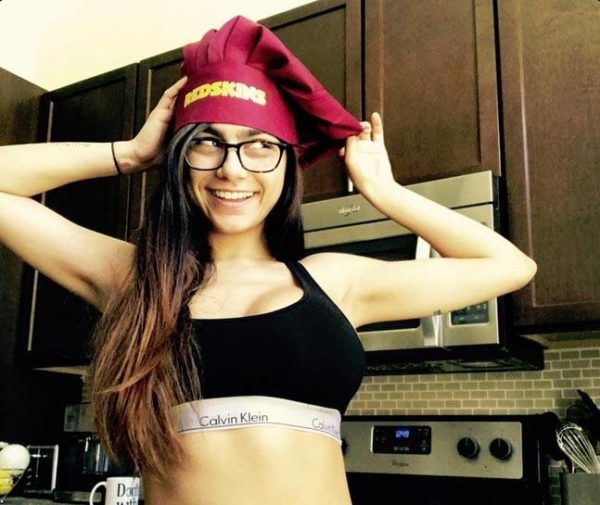 In the pic, she is seen lying in the bathtub wrapped in towels and she gave a detailed explanation to make her followers understand as to what all happened with her. She herself called it the most embarrassing night of her life and she was made to sleep in the bathtub by her friend Rachel Ray because she was throwing up on almost everything.
Here is the detailed explanation that she wrote:
"In honor of lucky number 13 MILLION followers, I will share with y'all the single most embarrassing night of my life: @rarachelray decided to make me a bed of towels in her BATHTUB because I wouldn't stop throwing up on everything and everyone. Yes, that is throw up in my hair, yes, she was almost just as drunk as me and still managed to play mommy, yes, I am a f*cking lightweight because I only had 6 drinks. So there ya go. I still have the stains on my carpet to remind me of it every day 😂 the following day consisted of ordering $120 worth of Whataburger and lots of cringing from hearing what I did in the midst of my blackout 😭 #ThisIsWhyIDontDrink #FreshmanForever"
Check out her Instagram post:
Well, that is Mia Khalifa for you!
Share Your Views In Comments Below