Entertainment
Mia Khalifa Got A Brand New Tattoo. People Are Trolling Her After Seeing It
Mia Khalifa is too active on social media; she always keeps her fan updated with latest pics and videos.
In fact, her fans are impatient to get something new and hot from her. From her sizzling dances to her hard to resist pics, Mia treats us with all.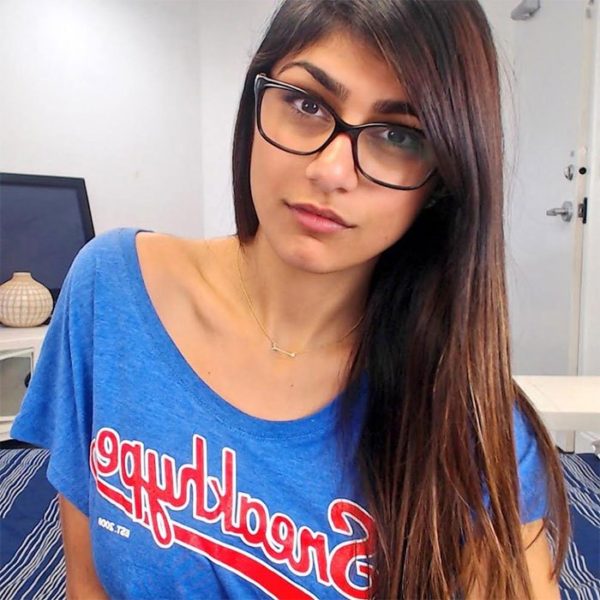 One thing that we have come to know about the actress is that she loves food. We often see her uploading restaurant pics on Twitter; every time she visits a new restaurant, she never fails to review the same.
But wait, her obsession for food reached a new level as she got a new tattoo related to it. Yes, she inked "Fork and knife" on her finger and flaunted it in her new video.
At first, fans thought that it's a normal video but then they paid attention to her new tattoo and trolled her left and right. No one liked it; check it right away…
— Mia K. (@miakhalifa) June 7, 2018
Click here to watch the video directly on Twitter.
And here's how Twitter reacted…
Ugly tattoo!
That's a ugly tattoo hope you didn't pay for it.

— A$AP Luke 🐉☁️ (@luk3dawgnasty) June 7, 2018
LOL!
I didn't realize you loved food that much until I saw that tattoo. 👏🏾👏🏾👏🏾

— Rip, the Jacker (@RipTheJacker) June 7, 2018
Ultimatum?
I think it's an ultimatum.

— Corn from a Jar™ (@VOLUNTEERS_TN) June 7, 2018
What's wrong?
What's wrong? Need to talk?

— Jonah Zook (@jonahzook) June 7, 2018
Appropriate tattoo!
That's definitely an appropriate tattoo considering what you do 👍

— Kyle Stover (@kyle_stover) June 7, 2018
What's the significance?
What's the significance of the knife and fork tat?

— Bootystank (@bootystank71469) June 7, 2018
How did you find that tattoo? Do you feel she should have tried something else?
Share Your Views In Comments Below