Entertainment
Mia Khalifa Just Got Engaged To Chef Robert Sandberg. Here's How Twitterati Reacted
The extremely famous and stunning adult star Mia Khalifa has broken the hearts of millions of her fans by recently getting engaged. Mia got engaged to Swedish chef Robert Sandberg recently and the couple announced the news on Instagram.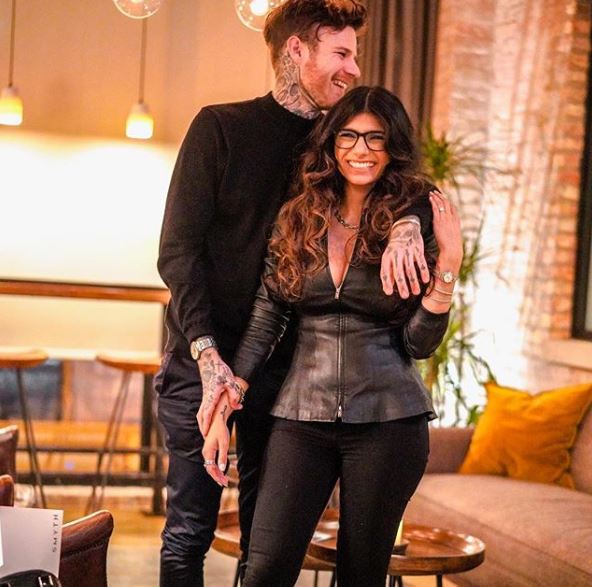 Robert took to Instagram and wrote a heart touching note along with a beautiful picture of theirs. He shared the story of his proposal and wrote-
We went to Chicago this weekend and had a wonderful dinner at Smyth. I proposed to @miakhalifa and she said YES!
The ring was hidden in a bowl of dried ingredients and came out as a "new serving". Mia was to curious and to eager to taste so she started to eat the inedible ingredients.
I told her not do it and then I put the ring on the finger.
I love you so much❤️
Thank you @chefjohnshields and team for a really good night and for making this happen. 💍💑 #happydays
Mia Khalifa also took Insta and shared a beautiful picture of both in which she was seen flaunting her ring. She wrote-
Vi är förlovade!!!! 💍🤵🏼👰🏽♥️ #StockholmSyndrome #Trapped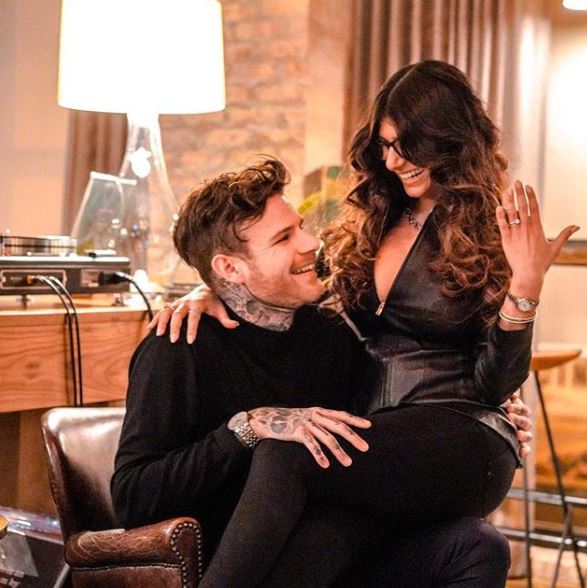 Here's how netizens reacted after the news broke the Internet.
#1
Mia Khalifa Got Engaged 😈

Bad news for a change…🤣🤣

— Rajesh Lodh (@alstanm_2000) March 17, 2019
#2
Mia Khalifa Got Engaged😢

Single's Be like: pic.twitter.com/bYIxg1QXIq

— Aboiwithnojob (@aboiwithnojob) March 17, 2019
#3
Mia Khalifa *Got Engaged* Saddest News On Internet Today…….. pic.twitter.com/xo12I0wI2q

— Bad Boy ® (@famous_bachaa) March 16, 2019
#4
Mia got engaged, thankgod she isn't from India otherwise her law's side would ask her to leave her job.
.
.
.
Congratulations @miakhalifa, wish for your happy life ahead♥️ pic.twitter.com/VCsewr3yG4

— _lamest_sarcasm_🇮🇳 (@missmistery17) March 17, 2019
#5
Got a bad news to share guys. Mia Khalifa is out of the system, she's getting married💔😩😭…. pic.twitter.com/itkHxXXheg

— Ali🇬🇭 (@TheBeardedRauI) March 16, 2019
#6
Mia Khalifa an ex-porn star, with hundreds of sex tapes all over the internet is getting married.
My virgin self can't even get a text back. 😢 pic.twitter.com/g09Lo24ULi

— Princess Ife❤️ (@ife_luv12) March 14, 2019
#7
So Mia Khalifa used to be a porn star? And she has hundreds of sex tapes all over the internet.
Wow😮
Guess what?
She's getting married.
I'm not a porn star, I don't have any sex tape online and I'm still single 😩😭😩

— Her_mother's_daughter💞💞 (@Oluwaremiilekun) March 14, 2019
What are your thoughts?
Share Your Views In Comments Below