Entertainment
Mia Khalifa Shared Her Birthday Wish List. How Many Boys Will Fulfill Her Demands?
Mia Khalifa is every boy's favorite! She's known for her multiple roles; from being in the adult industry to being a sports anchor and a good cook, Mia has tried it all.
There is no doubt about the fact that everyone loves to pamper Mia and even she knows it. The pretty actress will turn 25 on 10th of February and she has already prepared a birthday wish list.
Mia is aware that if she demands something, her fans will try their best to fulfill it. This time, she has prepared a wish list on Amazon and has shared the same on Twitter.
The list contains around 52 items and the items are worth a whopping 11.5 lakhs. Here's what she tweeted;
Hey… you over there… my birfday is coming up 🙈 my wishlist in case anyone (noone) was asking: https://t.co/RsIDwKJOO2 pic.twitter.com/1ButCMpFfM

— Mia K. (@miakhalifa) February 5, 2018
Click here to check the list directly on Amazon.
Here's a glimpse of her wish list;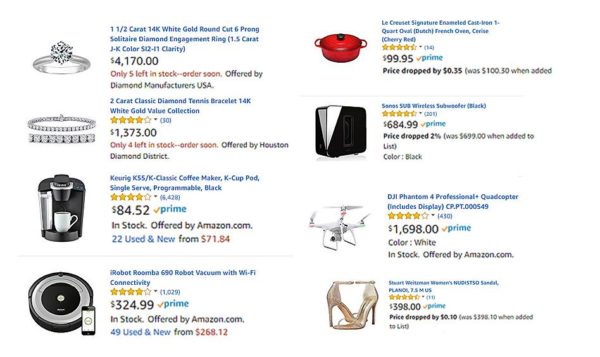 We are really surprised to see that Mia wants kitchenware. She feels that now she will turn 25 and will have to use them. The list also contains an engagement ring, a necklace, shoes and many more things.
I am sure boys must be dying to gift her a ring, LOL!
This is how people reacted;
Haha
If someone buys the engagement ring, will you marry them?

— Cliff Wiener (@areyouroyalty) February 5, 2018
Return gift?
Interesting.. what would I get in return for buying one of these items? pic.twitter.com/l0mjVrM76b

— Juliá[email protected]👻 (@phlypapi301) February 5, 2018
Who needs this!
I can send you and autograph pic of me if you want?! Lol

— david (@DJ_EM210) February 5, 2018
Are you going to regift?
Do you even know how to cook or are you looking to just regift everything?

— sportsQ™ (@sportsQ4info) February 5, 2018
Only flowers!
💐💐 that's all I can afford😂😂

— Marc (@SandSkuaMarc) February 5, 2018
How many of you will fulfill this demand of hers?
Share Your Views In Comments Below