News
Ministry Releases List Of 12 Songs To Be Played For Crown Prince Mohammed Bin Salman In Delhi.
As we all know Saudi Arabia's Crown Prince Mohammed Bin Salman is in India, for his first official visit. He happens to be the Gulf Nation's defense Minister as well. This is after our Prime Minister Narendra Modi's highly successful official visit to Saudi Arabia in 2016.
According to reports, both sides agreed on a further reevaluation of the existing agreements. It is also expected that their will be a revised notion on counter-terrorism and will also see strategic partnerships on five areas.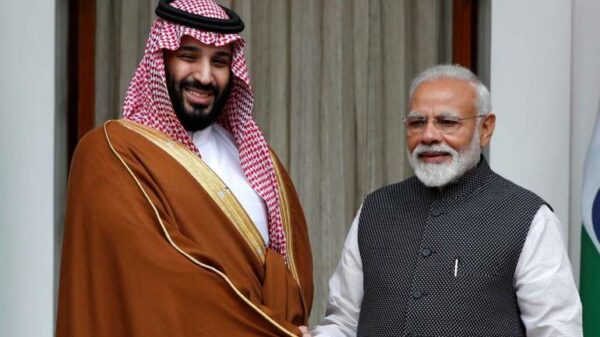 The leader from Saudi Arabia will be welcomed in a grand ceremonial manner. This ceremony will take place in Rashtrapati Bhavan but later will be hosted by Narendra Modi at the Hyderabad House. Even our President Ram Nath Kovind will host an official banquet for the Crown Prince and the visiting dignitaries.
Saudi Arabia's Crown Prince will also receive a musical welcome apart from the patent traditional state welcome. Here artistes like Debanjan Bhattacharjee will play the sarod, Nishant Singh will showcase his 'pakhawaj and khanjira'skills and Rohen Bose will mesmerize everyone with his tabla skills.
This musical event will take place at New Delhi's Hyderabad House. The list of songs that will be performed includes a ghazal and a bhajan, representing the happy cultural amalgamation.
1.Vaishnava jan toh
2.Kesariya balam padharo marho des
3.Chupke chupke raat din
4.Aaj rang haire Ma
5.Piya bawri
6.Poochon na kaise maine rain bitai
7.Allah tero naam ishwaar tero naam
8.Mohe panghat pe nandlal
9.Jodi tor dak shune keu na ashe
10.Tere mere saapne
11.Mere naina sawan bhado
12.Lag ja galey
This musical extravaganza will go on for over an hour, with five to six minutes dedicated to each songs. After the grand traditional welcome Saudia Arabia's Crown Prince told the media that he will maintain this improved relationship for the sake of both the countries and expects more good things with our Prime Minister's help.
Share Your Views In Comments Below