Sports
Mitchell Johnson Tweeted For A Thunderstorm Forecast,Gets Badly Trolled
Mitchell Johnson,the former Australian cricketer,recently posted a tweet regarding the ongoing Test Series between India and Australia,where he seems to accept his team's bad form,and in turn relying on miraculous weather forecast to turn the fate in their favor.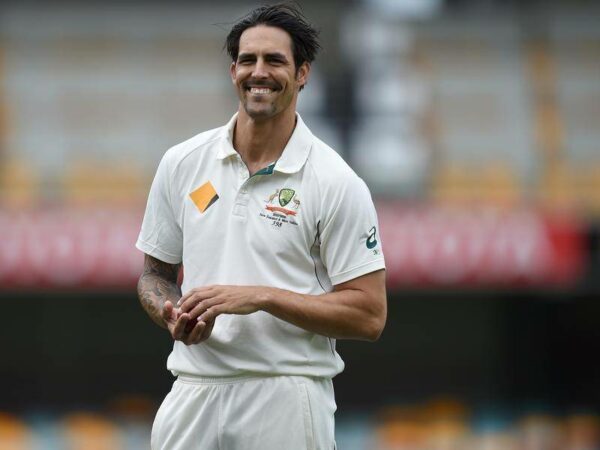 The weather report recently predicted thunderstorm and rain in Melbourne,which led him to speculate it as a boon.The host team is not doing very well enough so they are really hoping for rain.
India amidst all the controversial verbal racial abuse is being confident enough to turn the match in their favor.
Have a look at his tweet.
C'mon, get through the day lads!! #rainalldaytomorrow

— Mitchell Johnson (@MitchJohnson398) December 29, 2018
This made tweeter people trolling him to bits.Check out the comments that followed.
1.
Virat be like :- pic.twitter.com/bnVznJOOhz

— Viratian Jay (@viratianjay18) December 29, 2018
2.
hoping for rain instead of a fightback mitch! 😔😂 Sad that the greatest team of cricket history had to go through this! 🤥😂 Prayers! @MitchJohnson398

— Ajith P (@I_AmAjith) December 29, 2018
3.
If all the Aussie cries at the same moment there might be flood in the ground. #crydaytomorrow

— Aravinthan (@Amiable1347) December 29, 2018
4.
Like always Aussies seek outside help. #Brainfade #DRS #Sandpaper #Rain

— Ashish Patil (@ashish271189) December 29, 2018
5.
That's sad to see !! Aussies praying to the weather God's to save them from a test defeat. At home, too. 😜

— Moinak Das (@d_moinak) December 29, 2018
So,what do you think will happen ultimately?
Share Your Views In Comments Below