Sports
Pakistani Journalist Trolled For Recalling Imran Nazir's Knock In 2007 ICC T20 World Cup Final
The matches between India and Pakistan are highly hyped and they are watched by cricket lovers of not just both these countries but other nations as well because of the excitement and thrill that they offer.
Though both these nations don't play bilateral series or tournaments due to political tensions between them, they do face each other in multi-nation events and ICC tournaments. The final match of the 2007 T20 World Cup is one of the most popular matches which have been played between both the nations, the inaugural edition of the tournament was played in South Africa and India won the 2007 T20 World Cup under the leadership of MS Dhoni.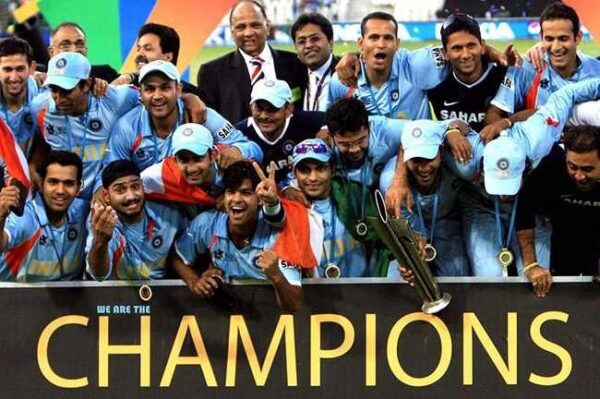 The match was played on 24th September 2007 at New Wanderers Stadium, Johannesburg, and after winning the toss, India decided to bat first. The Indian team put up a competitive total of 157/5 in its 20 overs with the help of Gautam Gambhir's knock of 75 runs (54 balls, 8 fours & 2 sixes) and India won by 5 runs in this nail-biting encounter.
The former Pakistani cricketer Imran Nazir played a superb knock of 33 runs (14 balls, fours & 2 sixes) and till the time he was on the crease, the match seemed to be tilting in the favour of Pakistan but in the sixth over, Imran Nazir got run out and things eased down a little bit for the Indians. Recently, Imran Nazir gave an interview in which he was asked which bowler he smashed easily and in response, Imran Nazir took the name of S Sreesanth in the 2007 T20 World Cup.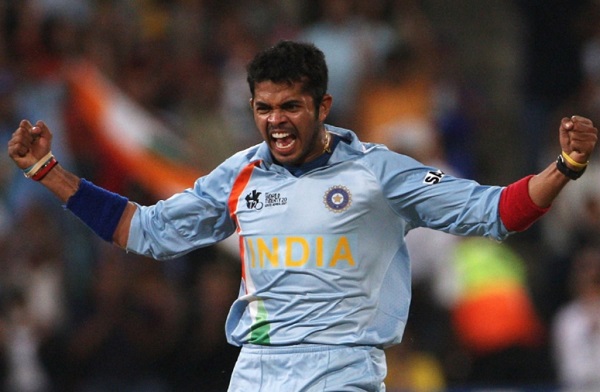 A video clip has been shared on the micro-blogging site Twitter with the caption, "Only if Imran Nazir hadn't been run out in the 2007 T20 World Cup final, Pakistan would have been champions. The only good thing about that event was it gave birth to the IPL, Pakistan played in 2008 and won the T20 World Cup in 2009 then".
This statement didn't go well with the Indian cricket fans as the Pakistani Twitter user wanted to say that Pakistan would have won the World Cup and they trolled him left and right. Here are some selected reactions:
Wicket ke piche tumlog ka baap khada tha,aise kaise jeetne dete😏

— Jack Sparrow (@Virat18fann) March 25, 2023
For not getting run out and winning World Cup, you need commitment standard of @GautamGambhir pic.twitter.com/XCzOHr778w

— Divya Panda (@DivyaPanda8) March 26, 2023
You Pakistanis always find a reason to cry when u loose. Like that i can also say agar pandya run out na hota toh CT final ka result kuch aur hota

— Ravi Kiran (@crravikiran) March 25, 2023
Pakistan cricket starts and ends with if and but

— Vathan Ballal (@VathanBallal) March 26, 2023
If I remember correctly I think Sehwag was also injured and Yusuf played as an opener
Had Sehwag played final that would have been one sided match

— थारा बाप 💤 (@mlucky007) March 25, 2023
Good excuse. Now waiting for excuses for 12 other losses vs India in World Cups.

— Cow Corner (@CowCorner183) March 25, 2023
By that logic, if Hardik had not been run out in the Champions trophy 2017 final, India would have won the Champions trophy 2017… 🤡😂 pic.twitter.com/iGyiOjbIQi

— Anant (@amipara_anant) March 26, 2023
Background song toh kam se kam apna rakho 😂😂😂😂
Jai Hind !!! 🇮🇳🇮🇳🇮🇳💪💪

— Indian (@aapsekyamtlb) March 25, 2023
Helping u with more:

-Only if Amir Suhail wouldn't hv been bowled Pak would hv won in 1996.

-Only if Sachin wouldn't have scored Pak would hv won in 2003.

-Only if Virat wouldn't have hit sixes Pak would hv won in 2022.

Baki sare losses ka bhi issi format mein bana lo😉

— Sachit Bhatia (@sachitbhatia) March 26, 2023
🤣🤣🤣🤣 pic.twitter.com/u2OfUX50NN

— bumllloooo ka baaap🤣 (@VickyPampaniya2) March 25, 2023
Imran Nazir also gave his opinion in regard to India's refusal to visit Pakistan for playing the Asia Cup 2023. According to him, there is no problem of security as big cricket teams of the world such as Australia and England have visited Pakistan. He says that the problem is that despite being a strong and balanced team, India doesn't want to visit Pakistan because they are afraid of losing. He goes on to say that these are merely cover-ups and security is only an excuse, adding that when some nation starts playing politics, nothing can be done about it.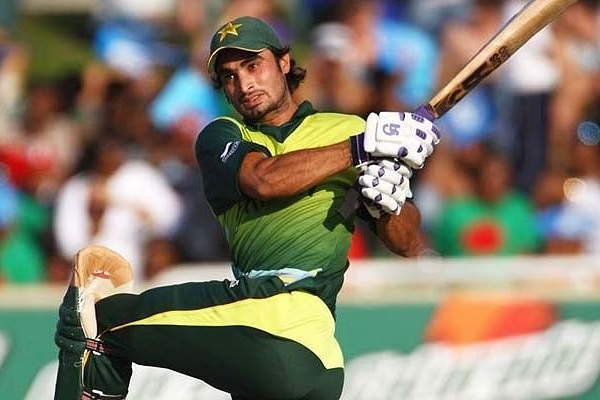 He also states that people eagerly wait for watching matches between India and Pakistan as the level of excitement is different and the whole world knows about it. As per Imran Nazir, India-Pakistan games should be played for cricket to reach every nook and corner of the globe. He concludes by saying that it is a game, a team wins some and loses some matches.
What is your opinion in this regard? Do let us know.
Share Your Views In Comments Below