News
Parents Celebrate Son's Clearing Class 10 Board Exams With 35 Marks In All 6 Subjects
In the modern times, parents are very particular about the passing percentages of their kids, especially in the board examinations (10th and 12th) and this creates a lot of pressure on the kids. While this pressure may help them in getting good marks but in long run, such pressure may have an adverse effect on them and deteriorate their health.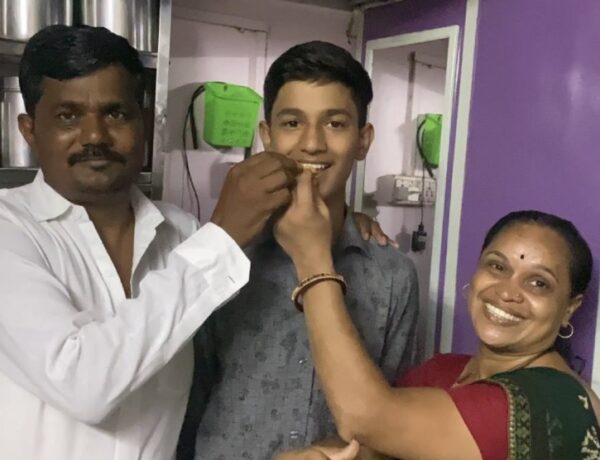 Usually we have seen parents celebrating the success of their kids when they score high marks in their exams but parents of Vishal Karad have set forth a great example as they celebrated when their son scored 35 percent marks in all the 6 subjects.
The minimum passing percentage of exams is 35 percent and Vishal Karad who is a student of Marathi medium school in Thane region of Mumbai was not even sure of passing the exams. Vishal's family came to Uthalsar from Shivai Nagar just when Vishal's academic year of the 10th standard started.
Vishal is from a poor family as his father is an autorickshaw driver and his mother is domestic worker and despite having monetary problems, Vishal's parents did not compromise on his studies. Vishal said that he was able to clear the exams because his parents kept encouraging him to perform better and he said that he would like to study further in order to give a better future to his parents.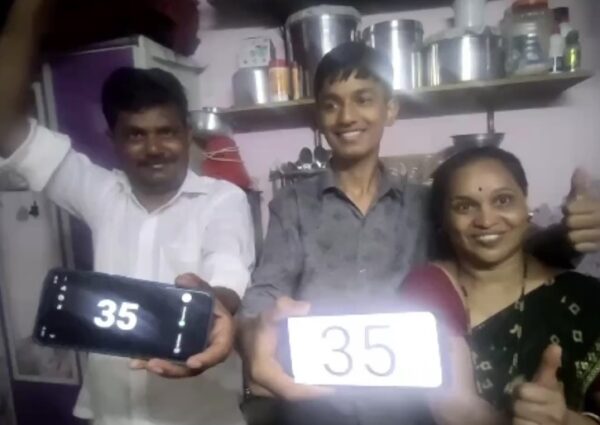 Vishal's father says that there are many people who celebrate high marks of their kids but for them, Vishal's 35 percent is very significant as their son has made them proud by passing the SSC exam.
Congratulations to Vishal and his parents!!!!