Food
Parle-G Records Best Sales In 82 Years During Lockdown, Twitter Celebrates With Funniest Memes
Parle-G has been one of the best selling biscuits for a long time now and the best thing about it is that it is loved by people of all generations. No matter biscuits of how many companies and varieties are there, nothing can beat the magic of Parle-G or take its place in the hearts of its lovers. What's more, it is simply an ideal choice whether you want to enjoy it by dipping in milk or tea and even with water, it tastes great.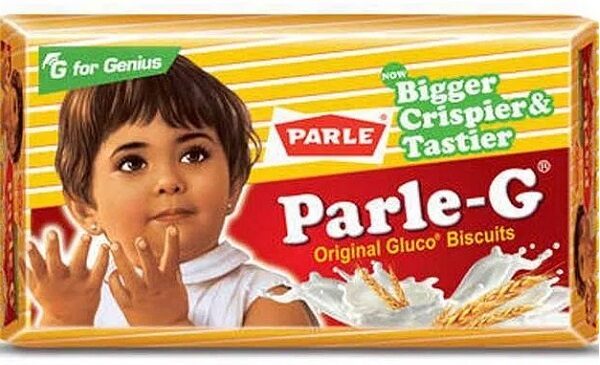 We have some good news for Parle-G fans as the 82 years old brand has recorded the highest sales in the eight decades during the lockdown period from March to May. The lockdown was imposed by the government on account of the COVID-19 outbreak for breaking the chain of the virus transmission.
As far as Parle products' overall market share is concerned, it has grown by 5% and amazingly, about 80-90% credit of this achievement goes to our favourite Parle-G biscuits.
One major reason for this growth in sale is that NGOs, government agencies as well as individuals preferred this biscuit to distribute among migrants and the poor due to its cost as it comes very cheap, even in Rs. 5 and Rs. 10 packets.
There is no denying the fact that many people have loved Parle-G since their childhood and for them, it was no less than like a moment to celebrate. As a result, the micro-blogging site Twitter flooded with the most hilarious memes that will make your day, especially Parle-G lovers just cannot miss these reactions. Here are some of the selected ones:
#1
10 yr old me eating #ParleG with water pic.twitter.com/jZcKzBigBh

— Atul 🇮🇳 (@dikhhat_hai_) June 9, 2020
#2
#ParleG to other biscuits after setting heighest record during lockdown pic.twitter.com/emjQIXMD6p

— Gunjan (@monicas_7777) June 9, 2020
#3
#ParleG broke the record for highest shales in 82 years ,in this lockdown period

Parle-G be like :- pic.twitter.com/Ulpjxpuxl8

— AWM_KAR 🇮🇳 (@Kal_se_padhunga) June 9, 2020
#4
90's kid after smelling Parle-G 😅❤️#ParleG❤️#parle-G😂 pic.twitter.com/ziR8kGVmQz

— Dhanpat Goswami 🇮🇳 (@DhanpatGoswami) June 9, 2020
#5
#ParleG to all other biscuits today. pic.twitter.com/EUD0YG99uZ

— gochii_gang (@gochii_gang) June 9, 2020
#6
#ParleG to Tiger , Mario, Good day , bourbon etc 🤣🤣🤣 pic.twitter.com/HzElioV7cr

— ☈ꍏv♗ⓢ♄ ☈ꍏ♫ꍏ (@ranaravish1) June 9, 2020
#7
8 y/o me after eating #ParleG with water pic.twitter.com/B3Z1qrzzhc

— Sociopath Memer (@sociopath_ladka) June 9, 2020
#8
After seeing #ParleG trending in India : pic.twitter.com/4aj3aIyWab

— ʍօӀօԵօѵ (@Faltu_username) June 9, 2020
#9
Parle-G records best sales in 8 decades during lockdown#ParleG owner right now- pic.twitter.com/kDcia5ZK2B

— Abhishek Gupta (@ab_dude07) June 9, 2020
#10
News: Parle-G books highest sales in 82 years during lockdown#ParleG to Indians: pic.twitter.com/BO7I4moLD9

— SarcAj 🖤 (@DhayfuleA) June 9, 2020
#11
#ParleG right now to, other biscuits brands… 😅😅😅 pic.twitter.com/BXc2nwIRUi

— itsmesandeep (@itsmesandeep887) June 9, 2020
#12
When parle G is on trending..
Parle G to others biscuits:-#ParleG pic.twitter.com/1MN6wzjQVT

— Dr. Deepika (@07_unique_) June 9, 2020
#13
#ParleG break the record for highest sales in 8 decade ,in this lockdown period
Parle-G to other biscuits pic.twitter.com/TuaDkMDMXk

— ♪ sαᕼ𝐈ℓ ♣ (@o_sahil2) June 9, 2020
#14
#ParleG owner after seeing the sales pic.twitter.com/xewUb8sl5Q

— Nobita (@Harami_Nobita) June 9, 2020
#15
*#ParleG trends*

Meanwhile #ParleG– pic.twitter.com/bB1783IkNT

— Vivek Gautam (@areyyvivek) June 9, 2020
What is your reaction over this fantastic news? Can you relate with these memes?
Share Your Views In Comments Below