Entertainment
Payal Rohatgi Gets Badly Trolled For Shameful Comments On Priyanka Gandhi And Sunny Leone.
Most of us may well have forgotten, who Payal Rohatgi is. According to her twitter bio she is quite a handful but thanks to her forgettable films in Bollywood, she is quite not a star here.
She was a contestant on Bigg Boss 2, back in 2008, after which with some not so good films and advertisements, she is not known much.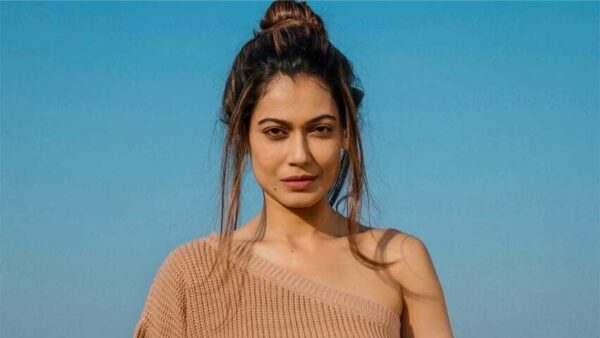 Recently, when the entry of Priyanka Gandhi into politics raised quite a few debates, Payal Rohatgi could not stop herself from making controversial tweets on this issue. Check that out.
They say that Indira Gandhi killed LaL Bahadur Shastri to become PM of India. They say Indira killed her son Sanjay Gandhi. They say Indira was a #Dictator 😡 Do we need another killer or dictator or fascist ? Blood & Lookalikes can have similar traits 🤔 #PriyankaInPolitics pic.twitter.com/BiSrA8fTfP

— PAYAL ROHATGI & Team (@Payal_Rohatgi) January 23, 2019
When a twitter user replied to her tweet by saying that if she has any inclination to be the next Smriti Irani, in politics, look what Payal had to say.
Porn star SunnyLeone को खड़ा करदो Priyanka Gandhi के साथ वो box office के साथ bedroom stories मैं भी hit हैं । दोनो बैठके promote karenge अपने पति को, एक तरफ़ Robert Vadra और दूसरी और Daniel Webber। वैसे भी भारतीय को गोरी चमड़ी अच्छी लगती है और मुफ़्त मैं sex पे ज्ञान मिलेंगा 🤪

— PAYAL ROHATGI & Team (@Payal_Rohatgi) January 23, 2019
You surely cannot miss how twitter slammed Payal Rohatgi for her derogatory comment.
#1
Sunny Leone has more dignity and grace than you, did anyone ever tell you that?

— Rudra (@AnonTHC_) January 23, 2019
#2
Yep. The whole world has seen her being sweet, being respectful to others, being funny & charming! That's dignity. That's personality. Something that Payal completely lacks.

— Ankit Besra (@AnkitBesra) January 23, 2019
#3
Aurat ka naam pe Kalank ko dekho tum jaise Gutter ka keede Insan k roop main kaise Paida ho jate hai.

— Bhaskar (@inclusivemind) January 23, 2019
#4
Sunny ..a porn star never abused anyone ..n never told all such shits for a girl no matter what they abuse her .she has never used such languages for any girl on social media or in front of media .she deserves respect not u.

— Chunky (@flufy_brown_grl) January 23, 2019
#5
I am 100% sure no matter what Sunny Leone does in her professional life …. But she will never raise her adopted daughter to become
MORON BIGOT like her 👇👇 pic.twitter.com/zTjkw4idaI

— Veena D (@The_veenaD) January 23, 2019
#6
Aapne sach kaha aysi mahilaye hi mahilao ki khud dusman hoti he kuchh to saram kiya hota aysa bolne se pahele.Kum se kum apni aukat to dekha hota a to Gandhi family me naukar ki aukat nahi he

— Rameshkumarmishra (@Rameshk00028893) January 24, 2019
#7
Sunny Leone is working ,earning and leading a peaceful life ..unlike you

— mahua dey (@mahuadey20) January 23, 2019
#8
Is this account really managed by Payal Rohatgi? How can you talk of a fellow cine star with such contempt? What makes you think that Sunny Leone's role is lesser than yours in the industry?

— Pradhan Adhyapika (@PAdhyapika) January 23, 2019
#9
Tum khud aisi ho esliye dusro ke bare me yahi soch hai tumhari, tumhare pariwar ke sasnkar dikh rahe hai

— चंद्रशेखर भांकरोटा (@YUVAMARWADI) January 24, 2019
#10
Hello Sanghin @Payal_Rohatgi . This is how Kochi welcomed @SunnyLeone . Your venom won't fetch you so much of admiration. pic.twitter.com/aUPcMV1dMR

— Dr Luttapi (@Mayavi101) January 24, 2019
So, what are your thoughts on this?
Share Your Views In Comments Below