Bollywood & TV
PM Modi To Sachin, Big B To Akshay, This Is How Celebs Mourned The Loss Of A Gem – Irrfan Khan
The year 2020 has turned out to be a nightmare as the whole world has been adversely affected by the coronavirus pandemic and in this time of crisis, India has lost one of the most precious gems of the acting world.
The International actor Irrfan Khan breathed his last today due to a prolonged illness; he was just 53 years of age and one of the finest actors of the film world. Irrfan Khan who hails from Jaipur, Rajasthan, made his debut in Bollywood with a small role in "Salaam Bombay" in 1988. He also worked in some TV serials but became a known face after he got the chance to work in 2001 released British movie "The Warrior". Some of his great acting performances were seen in flicks such as "Haasil", "Maqbool", "The Namesake", "The Lunchbox", etc.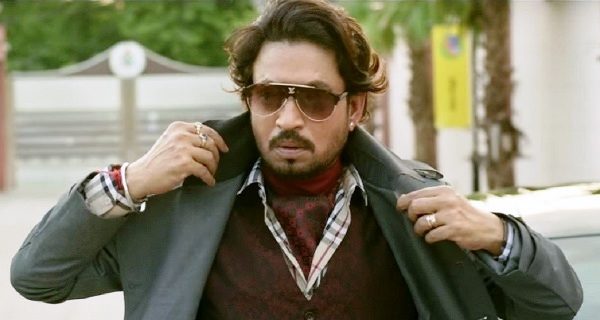 Irrfan got National Award for the Best Actor for his acting in "Paan Singh Tomar" and he was last seen in "Angrezi Medium". He was one of the most versatile actors of the present times and was a master in getting into the skin of the character. While he showed his comical side in "Piku", we saw him playing a no-nuisance CBI officer's role in "Talvar" while in "Hindi Medium", he played the character of a guy who was desi from heart but tried to portray himself as a sophisticated person.
Irrfan has been so impeccable in his acting performances that it is not possible to miss any of his movies; in fact he was one of those rare actors who knew how to make their presence felt even in a very small role.
Bollywood celebs, sportspersons, politicians and movie lovers have been left in a state of shock and dismay and many celebrities took to social media to express their sorrow and condolences to the family. Here are some of the mourning tweets from the renowned personalities on the iconic actor's sudden departure.
Indian Prime Minister Narendra Modi
Irrfan Khan's demise is a loss to the world of cinema and theatre. He will be remembered for his versatile performances across different mediums. My thoughts are with his family, friends and admirers. May his soul rest in peace.

— Narendra Modi (@narendramodi) April 29, 2020
Arvind Kejriwal
Shocked to hear of the demise of Irrfan Khan, one of the most exceptional actors of our time. May his work always be remembered and his soul rest in peace

— Arvind Kejriwal (@ArvindKejriwal) April 29, 2020
Sachin Tendulkar
Sad to hear the news of #IrrfanKhan passing away. He was one of my favorites & I've watched almost all his films, the last one being Angrezi Medium. Acting came so effortlessly to him, he was just terrific.
May his soul Rest In Peace. 🙏🏼
Condolences to his loved ones. ☹️ pic.twitter.com/gaLHCTSbUh

— Sachin Tendulkar (@sachin_rt) April 29, 2020
Yuvraj Singh
I know the journey I know the pain and I know he fought till the end some are lucky to survive some don't I'm sure you are in a better place now Irfan Khan my condolence to your family. May his soul rip

— yuvraj singh (@YUVSTRONG12) April 29, 2020
Aamir Khan
Very sad to hear about our dear colleague Irrfan. How tragic and sad. Such a wonderful talent. My heartfelt condolences to his family and friends.
Thank you Irrfan for all the joy you have brought to our lives through your work.
You will be fondly remembered.
Love.
a.

— Aamir Khan (@aamir_khan) April 29, 2020
Shah Rukh Khan
My friend…inspiration & the greatest actor of our times. Allah bless your soul Irrfan bhai…will miss you as much as cherish the fact that you were part of our lives.
"पैमाना कहे है कोई, मैखाना कहे है दुनिया तेरी आँखों को भी, क्या क्या ना कहे है" Love u pic.twitter.com/yOVoCete4A

— Shah Rukh Khan (@iamsrk) April 29, 2020
Salman Khan
Big loss to the film industry, his fans, all of us n specially his family. My heart goes out to his family. May God give them strength. 
Rest in peace brother u shall always be missed n be in all our hearts.. pic.twitter.com/KFQ1RoC1H8

— Salman Khan (@BeingSalmanKhan) April 29, 2020
Akshay Kumar
Such terrible news…saddened to hear about the demise of #IrrfanKhan, one of the finest actors of our time. May God give strength to his family in this difficult time 🙏🏻

— Akshay Kumar (@akshaykumar) April 29, 2020
Amitabh Bachchan
T 3516 – .. just getting news of the passing of Irfaan Khan .. this is a most disturbing and sad news .. 🙏
An incredible talent .. a gracious colleague .. a prolific contributor to the World of Cinema .. left us too soon .. creating a huge vacuum ..
Prayers and duas 🙏

— Amitabh Bachchan (@SrBachchan) April 29, 2020
Sonam Kapoor Ahuja
Rest in peace @irrfank you have no idea what your kindness meant to me at a time I was at my least confident . My condolences to your family and loved ones.

— Sonam K Ahuja (@sonamakapoor) April 29, 2020
Kajol
Saddened to hear of the passing of Irrfan Khan. My heart goes out to the family, may you find strength in this time. Rest in peace🙏🏻

— Kajol (@itsKajolD) April 29, 2020
Anupam Kher
Nothing can be more heartbreaking and tragic than the news of passing away of a dear friend, one of the finest actors and a wonderful human being #IrrfanKhan. Saddest day!! May his soul rest in peace. #OmShanti 🙏 pic.twitter.com/QSm05p7PfU

— Anupam Kher (@AnupamPKher) April 29, 2020
Hrithik Roshan
I had not more than a couple of conversations with you Irfan but I have a tear in my eye as I type this .You were a rare human being. I will miss you. Thank you for showing me what being authentic truly means. RIP.

— Hrithik Roshan (@iHrithik) April 29, 2020
Arjun Kapoor
My 3rd film, my first day on set & I had the pleasure of standing in frame with you. It felt surreal then & it feels gut wrenching now to know that's all the time we had together. Thank you for all the amazing work. Hope the pain is lesser wherever you are.
RIP Irrfan Sir. pic.twitter.com/PI3AHlTBaw

— arjunk26 (@arjunk26) April 29, 2020
Rajkummar Rao
Today is a huge loss for the industry, our country & for artists all over the world. Irrfan Sir was one of the finest actors of Indian cinema & I will always cherish all the times I spent with him, listening to him & learning from his conversations of Art, life & so much more. pic.twitter.com/hvx3fXCgFt

— Rajkummar Rao (@RajkummarRao) April 29, 2020
Sidharth Mahotra
Deeply saddened to hear about Irrfan sir. The world lost a great soul and an incredible artist today. My most sincere and heartfelt condolences to his family and loved ones 🙏🏻

— Sidharth Malhotra (@SidMalhotra) April 29, 2020
Shraddha Kapoor
Very sad to hear about Irrfan sirs passing. 1 of our finest actors. A magician on the big screen; inspiring & igniting hearts! I was beyond excited to get the precious opportunity to share the screen with him in Haider. Will always be his fan & cherish those moments. RIP sir 💜 pic.twitter.com/DveCGVxvvu

— Shraddha (@ShraddhaKapoor) April 29, 2020
Riteish Deshmukh
Our loss, heaven's gain. #IrrfanKhan #RIP Thank you for all the magic you weaved on celluloid. Condolences to the family and loved ones.

— Riteish Deshmukh (@Riteishd) April 29, 2020
Karan Johar
Thank you for those indelible movie memories….thank you for raising the bar as an artist …thank you for enriching our Cinema….we will miss you terribly Irrfan but will always always be immensely grateful for your presence in our lives…..our cinema….we salute you🙏❤️😪

— Karan Johar (@karanjohar) April 29, 2020
Anushka Sharma
With a heavy heart I post this tweet . A phenomenal actor , such an inspiration his performances have been for me . He battled for his life but sadly leaves us today . RIP Irrfan Khan . OM Shanti 🙏

— Anushka Sharma (@AnushkaSharma) April 29, 2020
Saba Qamar
Deeply disturbed to hear about the passing of Irrfan Khan. It feels like yesterday coming back from the sets of Hindi Medium. You taught me a lot as an actor and a mentor. Such a brilliant actor gone too soon. I'm at a loss for words.
RIP Raj 💔
Yours Only, Meeta 🌸#IrrfanKhan pic.twitter.com/FaDx1dznFA

— Saba Qamar (@s_qamarzaman) April 29, 2020
Kartik Aaryan
My first ever acting was in a workshop for my first film where all I had to do was try to recreate a scene of Irrfan sir from Maqbool. And I failed. I keep trying that scene often. And I fail.
First face that comes to mind when we think Actor.
💔 #IrrfanKhan Sir RIP pic.twitter.com/TRs8sXWSHt

— Kartik Aaryan (@TheAaryanKartik) April 29, 2020
Ajay Devgn
Heartbroken to hear about Irrfan's untimely demise. It's an irreparable loss for Indian cinema. Deepest condolences to his wife & sons. RIP Irrfan.

— Ajay Devgn (@ajaydevgn) April 29, 2020
AR Rahman
#irfankhanactor …One of the greatest ambassadors of Indian cinema has left us. Gone too soon..#RamadanDay5 🌹🌺 #memories #oscar2009 #innalillahiwainnailaihirajioon

— A.R.Rahman (@arrahman) April 29, 2020
Javed Akhtar
I asked Mr tarik Fateh while he claims to be a free thinker he has spent 10 years in a regressive and fundamentalist country like Saudi Arabia with out compromising his conscience and principles . – no answer .

— Javed Akhtar (@Javedakhtarjadu) April 29, 2020
What made everyone sadder is the fact that Irffan lost his mother just 3 days ago and it must be very tough time for the family.
Rest in peace Irrfan Khan! We will miss you a lot and your loss is irreparable!
Share Your Views In Comments Below