Bollywood & TV
Pooja Bedi Replied To People Who Slammed Her For Goa Posts & Called Her Privileged
The coronavirus pandemic has gone out of control in many states of the country and few state governments have already imposed partial or complete lockdown in order to break the chain of the lethal virus. In this scenario, the best way to save ourselves is to stay at home but still many of us have to go out of our houses to earn livelihood, so we should ensure that we follow all the safety guidelines such as wearing masks, maintaining social distancing, using sanitizer and washing hands regularly.
However, things are not as problematic for the rich people as we have seen that many celebs are posting photos in which they are enjoying vacations. Recently, the veteran Bollywood actress Pooja Bedi took to her social media accounts and posted videos in which she is seen with her family members enjoying at the beaches of Goa.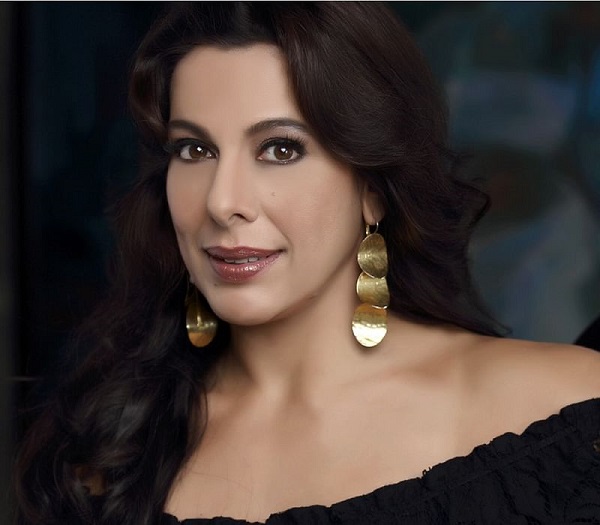 Along with the videos, she wrote that life is meant for living and not for wearing masks or to be lived in cages in the fear of the virus. She further asked everyone that if you lose your life tomorrow after spending a year in lockdown, what your biggest regret will be.
Joys of living in healthy, happy #goa .
Free your mind #NoFear
Life is meant to be lived…❤ not spent caged and masked for a year/ years in fear of a virus that's clearly not going away!
If you died tomorrow after year of masking/lockdown.. what would ur greatest regret be? pic.twitter.com/ydXG5OGsou

— Pooja Bedi (@poojabeditweets) April 14, 2021
In couple of other posts, she talked about living fearlessly and enjoying the life after which she got slammed brutally as people felt that it is quite irresponsible and insensitive of her to behave in such a manner. Netizens also said that she is not only rubbing her privilege on others but also encouraging people to go out and spread the virus.
Now the actress has responded to those who slammed her and said that people don't like those who have wealth, health, mental freedom and positivity.
What privilege. ?? Beaches are available and accessible to every individual irrespective of what u consider privilege… We have a large coastline in India. It's only your state of mind (fearful or positive) that makes u avail the "privilege "

— Pooja Bedi (@poojabeditweets) April 15, 2021
She asked people to study about the law of attraction and subconscious programming, saying that if you live in fear, you will attract fear more. She also added that people should stop the negative cycle immediately.
You can sneer & be as cynical as u wish! the fact remains that people have had their lives & livelihoods snatched from them thanks 2 lockdown.The stress,lack of exercise, lack of social life, lack of outdoors, livelihood challenges hav LOWERED their immunity put them MORE at risk

— Pooja Bedi (@poojabeditweets) April 16, 2021
If u live in a state of panic & fear you will only attract more of it & more reasons 2 b angry & fearful. Stop the negative cycle/spiral NOW!
Focus on
Good vibrations
Positive state of mind
Healthy food
The healing power of nature
These can be everyone's reality!@happysoulindia

— Pooja Bedi (@poojabeditweets) April 17, 2021
Pooja further asked the online users whether they are aware of the number of people losing their lives due to COVID-19 and those who lost their lives because of lockdown, health problems, stress and other issues.
Does anyone have data on how many have died due to #COVID19 Vs how many have died due to lockdown protocols, health complications due to lack of exercise & stress & suicide & loss of livelihood & hunger?

Which is the greater evil?

— Pooja Bedi (@poojabeditweets) April 17, 2021
My personal viewpoint is 2 keep senior citizens & those with comorbities safe & under a lockdown protocol
However it's crucial 2 economy & livelihoods 2 let everyone else function, live & work normally.
Stress, lack of exercise, fear & financial losses only amplifies illness

— Pooja Bedi (@poojabeditweets) April 17, 2021
What is your take on the views expressed by Pooja Bedi? Do you agree with her or you support netizens in this regard?
Share Your Views In Comments Below