Fashion
Foreign Company Is Selling Monkey Caps At A Price Of Rs 2200, Desis Can't Keep Calm
The winter season is in full swing in India, especially in the northern parts of the country because of the heavy snowfall that has taken place in the hilly areas. We need to be extra cautious in such types of weather as a little bit of carelessness may result in health issues and a person may suffer from cough, cold, fever and a few other health problems as well.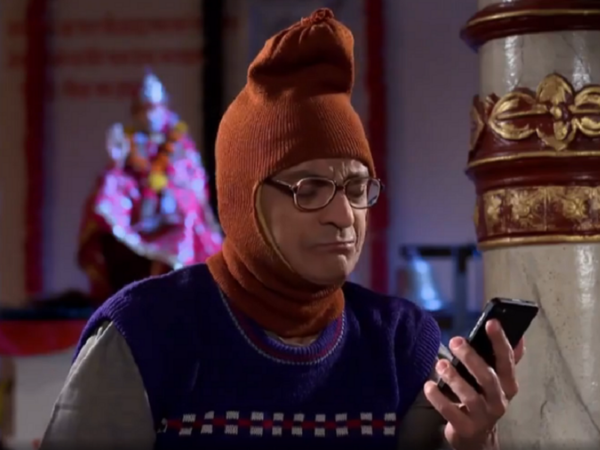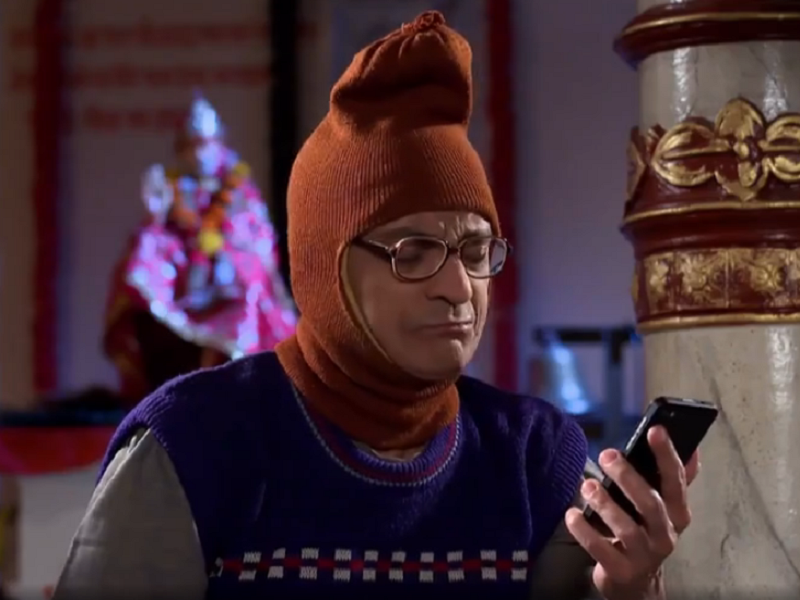 While woollen clothes are a must in the winter season, we just can't deny the fact that scarf, caps and monkey caps are of great help when it comes to saving us from cold winds. Remember how our dada ji just couldn't step outside the house without their favourite winter essential, i.e., monkey cap? If we talk about the monkey cap, is a multipurpose woollen item as it does the work of a cap, scarf and also of the mask which is very necessary nowadays. A monkey cap is something which is worn by people of all age groups in India and many Indian ladies have the talent of sewing monkey cap too.
However, many desi online users were left shocked when ShopValey came up with its winter set (mask, hat and scarf) which is quite similar to our monkey cap but the eye-popping fact is that it is being sold at a whopping price of Rs. 2228.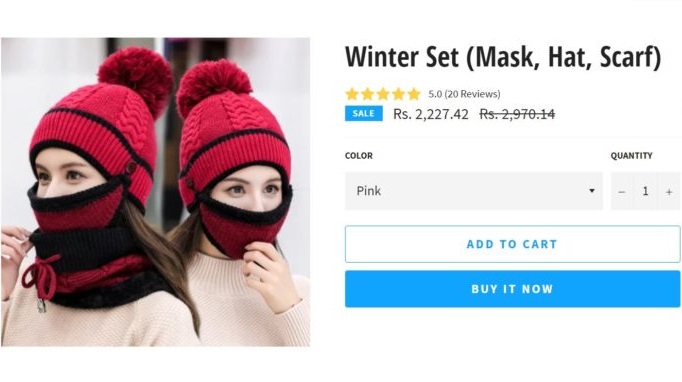 Here is the tweet which was made by the company:
https://twitter.com/shopvaley_com/status/14533474138429317174
On the other hand, monkey caps can be purchased at a very less price and soon Twitter was flooded with reactions from desis.
Check Out Some Reactions From Desis On These Extremely Costly Monkey Caps:
Literally all the uncles in my apartment during winter. https://t.co/UvtxC9LqMw

— board irada bus-anu free aagi hatti band chokari (@kk8795) January 9, 2022
bangali kaku fashion has finally arrived 😤💪 https://t.co/FAbE60UKgt

— sayari (@pureheroinetwts) January 9, 2022
le indians and their ancestors. https://t.co/1JECsIemCX pic.twitter.com/z9gr7xxrpm

— Noel (@hape_go_lueke) January 9, 2022
As an Indian I wanna file a copyright claim on behalf of monkey caps.
Anyone up for legal aid..!?? https://t.co/CeKjXoYbQz

— Monké Hate Account. (@HammerAndScythe) January 9, 2022
Same https://t.co/aCemnl6dHS pic.twitter.com/oSzESOQC0P

— KM (@artimk_4) January 8, 2022
There were some who also questioned its use in the times of COVID-19 and said that it is not safe to wear a knitted mask. Here are a few selected tweets:
All the warmth, none of the COVID protection.

Using a crocheted or knitted mask to protect you from transmission is like using a crocheted or knitted condom to prevent you from VD.

— ᑕᗩT (Mixed Breed)🇺🇸🇺🇦 (@RememberMeYeah) October 28, 2021
Not Covid safe

— Sister Mickey of the Srs of Bernard (@mickey94114) October 29, 2021
What is your take in this regard? Will you buy it?
Also Read: Luxury Brand Moschino Launches Bag That Looks Like French Bread & Costs Rs 86K, Twitter Goes WTF