News
Porsche Owner Drove His Sports Car Into Ocean, Got Hilariously Trolled After Video Went Viral
Sports cars are really great possessions as they are not only costly but also very stylish and classy. Having a sports car increases the status of a person in society as well but sometimes people tend to make mistakes which put them in an embarrassing situation, especially when everything is being recorded with a smartphone and posted on social media networks.
The cars whether luxury or simple are meant to be driven on road but what will you say if you see someone with his car in water?
Well, a video has been posted by Perth Boat School on Facebook in which a Porsche sports car can be seen floating in water.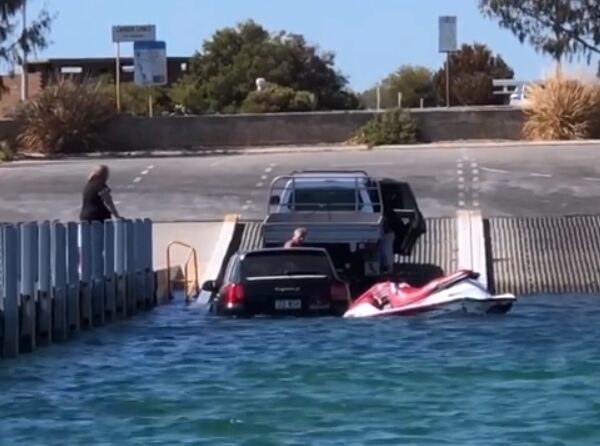 The online users have trolled the car owner left and right but it is still not known as to how the car got into water; nevertheless, it is being said that the car owner drove his car into the ocean by mistake while launching his jet ski.
The caption with which the video has been shared on Facebook read, "Saw this happen to a Porsche today at Woodman point while we were doing liferaft training. Thought it would be a good time to say that we can also train people how to launch boats … if you need help, just ask."
Watch The Video:
Click here to watch this video directly on Facebook
We just hope that the owner must have insured his car but will it be easy to get money from the insurance company in these circumstances?
Some users called the owner stupid and trolled with hilarious comments. Here are few selected ones:
#1

#2

#3

#4

#5

#6

#7

What do you have to say in this regard? Let us know your views.
Share Your Views In Comments Below