Sports
Ravi Shastri Comments On Dhoni Being Sent At 7th Position, Says Would Have Got Out If Played Earlier
It was Heartbreaking to see India getting kicked out of World Cup 2019, but besides that, they performed well. With only one loss against England in the series, India had high hopes of winning the World Cup 2019. But it is always not in our hands, right? With the loss of 3 wickets in the start without even completing six runs, India had a slim hope of winning.
There was a slight hope when Jadeja and Dhoni hit it off in between, but people were left shattered when Dhoni got run out. There was a lot of criticism about the fact that Dhoni was on the 7th number. Coach Shastri had a few words to say about this, and he said that Dhoni was deliberately sent to play on number 7. He said that if Dhoni had come earlier to play, he might have got out. It was the team's decision. He also added,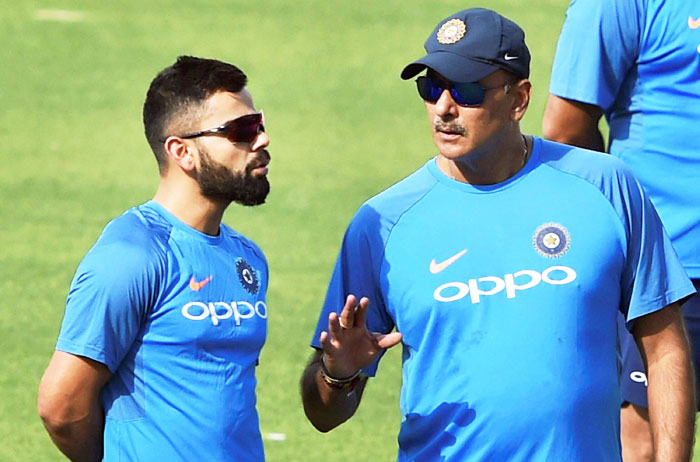 " It was a team decision. Everyone was in with it — and it was a simple decision, too. The last thing you wanted was Dhoni coming out to bat early and getting out — that would have killed the chase. We needed his experience later. He is the greatest finisher of all times — and it would have been criminal to not make use of him in that way. The whole team was clear on it"
Well, if Dhoni had not got out, there would be a different thing today.
Share Your Views In Comments Below