News
RBI Stops Printing Rs.2000 Notes, Netizens Have Called It 'Demonetization Disaster'
Well, this is nothing unexpected. In 2016, when Modi announced Note Bandhi, we knew that releasing 2000 rupee notes into the market would simply increase the level of corruption, not reduce it.
The Indian government now believes that the 2000 currency notes are the leading source of corruption, and that they have been used for tax evasion, money laundering and other such illegal activities.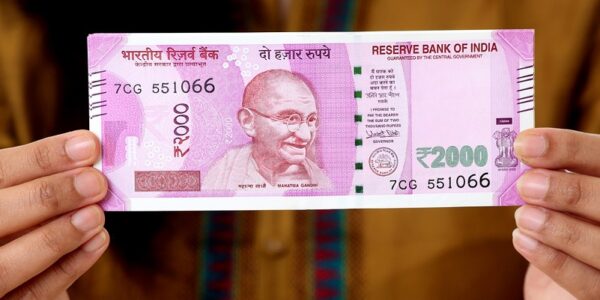 As a result, the RBI will now stop printing 2000 rupee notes. However, this does not mean that the existing notes will become invalid.
It is expected that the notes will be gradually taken off the market and its circulation will eventually stop. The first hint of this was felt in 2018, when it was stated that demonetization by Modi would have been successful if the 2000 rupee notes did not exist.
It is common sense. Demonetization took out 500 and 1000 rupee notes from the market, stating that big denomination notes were resulting in corruption.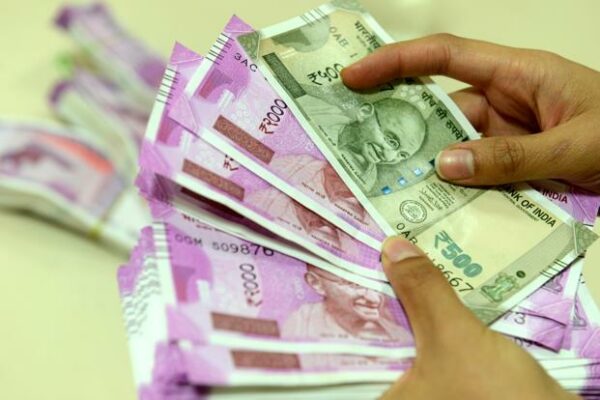 But Modi did one better, and introduced Rs. 2000 notes.
It seems now the RBI has purposely reduced the printing of 2000 rupee notes, or is simply printing them in small numbers at the present.
Soon after, the hashtag #DemonetizationDisaster began trending on Twitter. This is how Twitter reacted to it:
1.
Modi govt. continues in its fine tradition of taking ill-informed decisions. Two years after the introduction of the Rs 2000 note, the Modi Govt backtracks in an effort to stop hoarding black money. https://t.co/MnV1Jfk9Jm https://t.co/VZV4cio95t

— Congress (@INCIndia) January 3, 2019
2.
It is better to be an #AccidentalPrimeMinister than a Prime Minister who causes accidents like #DeMonetisation.

— SANJAY HEGDE (@sanjayuvacha) December 28, 2018
3.
So, I have a question on the rumoured phasing out of the Rs. 2000 notes. If this is true & imminent, why was so much money wasted on calibration of ATMs across the country, to accommodate these notes? What's the punishment for squandering our money? #Demonetisation

— Dreamer (@idayre) January 4, 2019
4.
Who has benefitted from #Demonetisation – People No, Govt No, Economy No then only teft Rich Businessmen 🤔🤔🙄🙄

— Hemant Meshram (@hemantmeshram) January 3, 2019
5.
👉To fight black money introduced new 2000 Notes With Nano GPS Chip.
👉More than ₹8000 Cr was spent to print
👉Realised that Rs 2000 notes being used for tax evasion, hoarding and money laundering.
👉Now RBI scales down printing of Rs 2000 note to minimum.#BJP_भगाओ_देश_बचाओ pic.twitter.com/MWRN7vXFGf

— anupam chowdhury⚽️ (@anupamkanu) January 4, 2019
6.
every Indian predicted 2000/- will be used to hoard money in lesser sq feets area. but our financial mavens of @BJP4India have some other thoughts in mind . Now they will ban 2000/- note . #DemonetisationDisaster is a good case study of Economic disaster

— Mannnn (@mannu2403) January 4, 2019
7.
Sigh. So sad. The Rs 2000 note is going? What about the chip technology Modiji had brought to send signals to satellites so that we can find out where black money is hidden? Darn darn darn.

— Salil Tripathi (@saliltripathi) January 3, 2019
8.
Modi Sarkar is waking up to its blunders after losing 5 state elections

1st, we saw the reversal of Gabbar Singh Tax

Now, another U-turn by stopping the printing of the 2000 rupee note

If you can't run a govt, please leave it to those with experience https://t.co/ZXgPo1CHT4

— Rajeev Gowda (@rajeevgowda) January 3, 2019
What is your take on this?
Share Your Views In Comments Below