Bollywood & TV
Remember Shahid Kapoor's Hit Film Ishq Vishk? It Might Be Getting A Sequel Soon.
There is hardly a 90s kid who didn't fall in love with the love story of Rajiv and Payal from the movie, Ishq Vishk. This was one of the greatest romantic comedies of the early 21st century.
Produced by Ramesh Tuarani, Ishq Vishk won several hearts, depicting the blooming of love between two childhood buddies, Rajiv, played by Shahid Kapoor and Payal, played by Amrita Arora. They went separate ways only to be reunited later.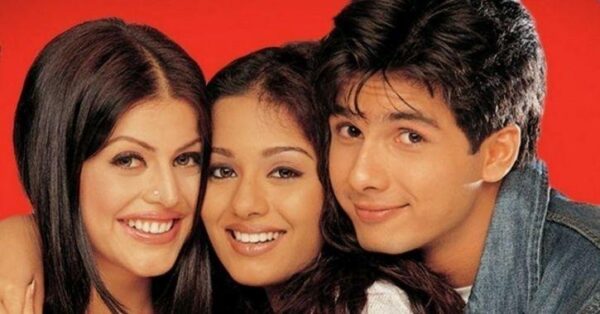 The movie featured Shehnaz Treasury along with Shahid and Amrita, and this was Shahid's debut film. It is needless to say how his cute smile floored a number of girls.
The happiness of the movie buffs knew no bounds when the sequel of the movie was announced and confirmed by Ramesh Taurani. The script will soon be done with, and we cannot wait for the teenage romance to bloom again.
The pair of Amrita and Shahid became a hit right after the movie. We are eagerly waiting to find out who will be stepping into their shoes this time.
This 2003 movie of college romance was directed by Ken Ghosh. Shahid and Amrita have been paired in movies like Vivah and Vaah! Life Ho Toh Aisi.
This will take you back to your teenage days:
For More Videos, Subscribe Us Now
Share Your Views In Comments Below