Sports
Rishabh Pant Caught Singing "Spiderman" Behind Stumps, Fans Say He Sings Better Than Tony Kakkar
The fourth and final test match between India and Australia which is being played at Gabba, Brisbane has reached a very crucial stage as the hosts have given the target of 328 to the visitors for winning the test match as well as the series. However, we must not forget that the Australians have a great track record at Gabba as they haven't lost a test match over there in the last 33 years.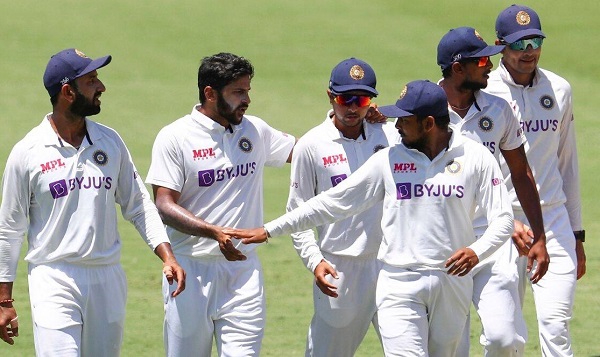 The Indian team has certainly shown a great fighting spirit in this series despite the fact that the cricketers have suffered many injuries and some of India's experienced and match-winning players are out of the squad at the moment. There is no denying the fact that it is a pretty tensed situation for both the sides but the Indian wicketkeeper Rishabh Pant knows how to ease the tension as he was caught by the stump mic singing "Spiderman, Spiderman".
You can also hear the 23 years old cricketer singing in this video:
For More Videos, Subscribe Us Now
Click here to watch this video directly on Twitter
Twitter also loved how Rishabh kept himself cool while entertaining the people in the stadium. Check out some of the selected reactions from fans:
#1
Tim Paine to Rishabh Pant:- pic.twitter.com/X4eDPtWtXb

— ABDULLAH NEAZ (@abdullah_neaz) January 18, 2021
#2
🤣🤣🤣🤣 pic.twitter.com/tBpyCugfy0

— Professor ngl राजा बाबू 🥳🌈 (@GaurangBhardwa1) January 18, 2021
#3
This guy is on another level😂😂😂

— Satyam Singh (@SatyamS06987545) January 18, 2021
#4
Mera Wicketkeeper 😂😂 pic.twitter.com/THvXADX3r0

— 🍁लॉर्ड ♛𝕽𝐎𝗠𝕿𝗢🌈➐ (@God_OfHumour) January 18, 2021
#5
Ah, finally a guy with some music taste 😂 😂 😂
Always in the world of his own.

— Abeer Singh (@AbhishreySR) January 18, 2021
#6
Give him a separate mic, he may entertain more than Smith

— DHANUSH PAVAN TEJA VANAPALLI (@pavan_vanapalli) January 18, 2021
#7
Sings better than #TonyKakkar 😅

— Abhishek Shrivastava (@areyAbhii) January 18, 2021
#8
@RishabhPant17 is the kind of friend who gives you all the idiotic idea when you are in trouble and you still love him😂

— MUSKAN JAISWAL (@thefeministbndi) January 18, 2021
#9
Waaahhh……. Waahh….. 😂😂
You can't outplay rishabh pant in any innings always has something to entertain us🤣

— Utkarsh Gautam (@Utkarsh_54) January 18, 2021
#10
— Boy Nex8 Door (@boynex8door) January 18, 2021
#11
Haha 😂😂 bhai ye entertainment ka pura dukan hai 😛

— Pratik Das (@Pratik_das5060) January 18, 2021
Usually, Rishabh Pant is seen having chit-chat with the batsmen while wicket-keeping or he keeps on encouraging the bowler. He made a brilliant score of 97 runs in the second innings of the Sydney test match but in the first innings of the Brisbane test match, he was able to score only 23 runs. Rishabh Pant will need to perform well in the second innings for India to win the match and also the Border-Gavaskar trophy.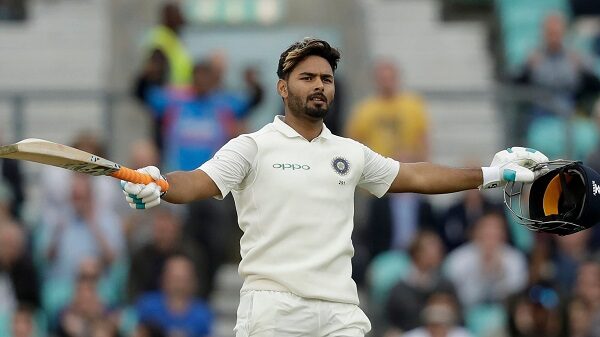 Australia scored 294 in the second innings with the help of Steve Smith's 55 runs and David Warner's 48 runs. When the Australians were heading towards a big total, the Indian bowlers made a good comeback as Mohammed Siraj took a five wicket haul while Shardul Thakur took 4 wickets.
Hopefully, the Indian team will win the match by scoring 328 runs in their second innings. What do you think?
Share Your Views In Comments Below