Bollywood & TV
Salman Kicked Out Priyank Sharma From The House. Twitter Is Very Angry
First week of Bigg Boss was filled with drama and it has already given us a hint of how eventful the future episodes are going to be. The show started with bitterness between Shilpa Shinde and Vikas Gupta, but slowly, the focus shifted on the tiff between Vikas Gupta & Akash Dadlani.
Akash Dadlani passed a bad comment on Vikas' sexual orientation and this caused a major fight between the two. Soon, Priyank Sharma interfered and slapped Akash very hard; he removed all his anger on Akash and slapped him so badly that his face started bleeding.
This didn't go down well with Bigg Boss because Priyank broke a major rule. Physical violence is against the house rules and since Priyank broke it, he had to face the punishment too. Salman Khan asked him to pack his bags and leave the house.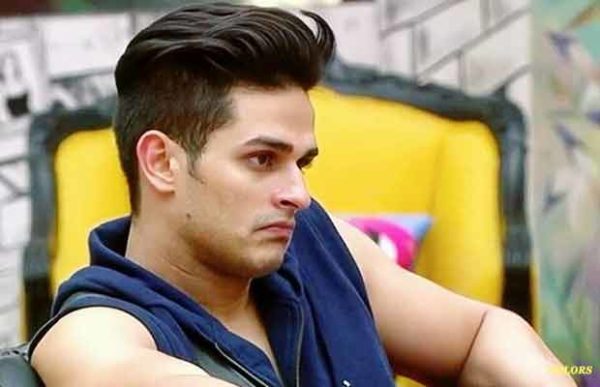 Will Priyank be permanently out from the show? Since he's very popular, the TRPs of the show might be affected after his ouster. Has he been shifted to padosi house? Will he return as a wild card entry? There are too many questions in our minds now; meanwhile, check out how Twitter reacted…
We support Priyank!
Priyank's eviction has become the hot top trend for twitter..He definately deserves to be in this show..!! We support Priyank..

— Shreya Shah (@shreyashah3112) October 7, 2017
Guest room!
Priyank Is Now In Guest Room Guys ♡
Smile Everyone WE SUPPORT PRIYANK

— Priyank Sharma FC (@Priyank_FC) October 7, 2017
We fight for him!
Wont let this smile left over!! We will fight for him..Bring hik back @rajcheerfull He was not wrong
We Support Priyank pic.twitter.com/taT5jejk6q

— HardKaur (@humourboss) October 7, 2017
Not justified!
Evicting someone just becoz he took stand for a friend!! NOT JUSTIFIED BIGG BOSS
We Support Priyank@TeamPriyank_FC

— HardKaur (@humourboss) October 7, 2017
Unfair!
Makers had been playing badly with Priyank since start.First they didnt show him & now evicted him unfairly!!
We Support Priyank

— HardKaur (@humourboss) October 7, 2017
Won't watch the show again!
https://twitter.com/Faria87074749/status/916651462792437760
Not worth eviction!
We aint denying the fact that Priyank did wrong but it just happened in a strike.It was worth punishment but not eviction
We Support Priyank

— HardKaur (@humourboss) October 7, 2017
This person is liking it!
Great…This Priyank deserves this…He thinks this is that shitty scripted splitsvilla..Boot licking vikas for some work… #BangBang

— Vivek kumar (@Vk78709) October 7, 2017
Rule is rule!
A Rule is a Rule.
A Very Unnecessary Act.
Short and Silent Stay!
Hope to See Him Back if Possible With a Serious Apology! #Priyank#BB11 🔰

— Bigg Boss Critic 🔰 (@BiggBossCritic2) October 7, 2017
What do you think? Will he be back?
Share Your Views In Comments Below