Sports
"Show Them Some Respect," Twitter Blasts Azharuddin For His Comment On Indian Women's Team
The Indian women's cricket team has performed pretty well in the Commonwealth Games which are taking place in England as it has won the silver medal and made the country proud. Cricket made a comeback in the Commonwealth Games after 24 years as it was in the year 1998 when cricket was played last in these games and it won't be wrong to say that the Indian women cricket team made the best use of this opportunity despite the fact that it lost the finals to the Australia women's cricket team.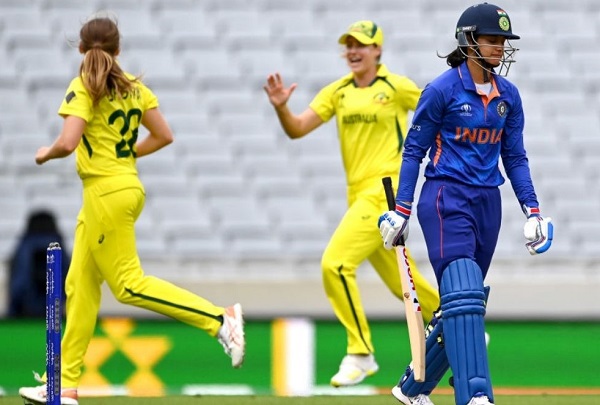 Team India defeated the England women's cricket team in the semi-finals which was a close match as India won it by just 4 runs and with that victory, India has become the first team to confirm a medal. However in the finals, though the Indian team was looking in a strong position most of the time yet the Australians held their nerves better in the last few overs and won the match by 9 runs.
As far as the match is concerned, it was played at Edgbaston and Australia decided to bat first after winning the toss. The Australian women's cricket team put up a good total of 161/8 on the score board with the help of Beth Mooney and Meg Lanning's brilliant knocks of 61 runs (41 balls, 8 fours) and 36 runs (26 balls, 5 fours & 1 six), respectively. In response, the Indian skipper Harmanpreet Kaur led from the front as she scored 65 runs (43 balls, 7 fours & 2 sixes) and Jemimah Rodrigues (33 runs, 33 balls, 3 fours) supported her well but the Indian squad got all out on the score of 152 with 3 balls in its innings.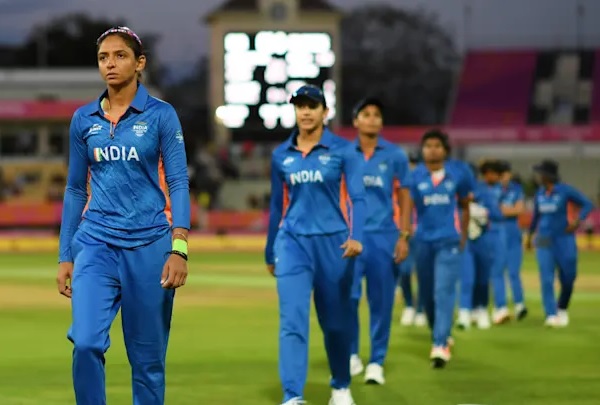 While the Indian cricket fans appreciated efforts of the Indian women's cricket team and praised it for playing so well, the former Indian cricketer Mohammad Azharuddin slammed team India for losing a winning game and his words were also not appropriate.
Here's what Mohammad Azharuddin tweeted, "Rubbish batting by the Indian team. No common sense. Gave away a winning game on a platter. #INDvsAUS #WomensCricket #CWG22"
Rubbish batting by the Indian team. No common sense. Gave away a winning game on a platter. #INDvsAUS #WomensCricket #CWG22

— Mohammed Azharuddin (@azharflicks) August 7, 2022
This tweet didn't go well with some of the Indian cricket fans and they asked Mohd. Azharuddin to show some respect to the Indian women's cricket team. Few fans reminded him of his playing days and also the days of his captaincy when the Indian men's team was not as strong as it is today and used to lose matches frequently especially against strong teams. A fan asked the former cricketer to tell how many finals or knock-out matches the Indian side won against Australia under his leadership and if this was not enough, several others talked about match-fixing scandal in which he was named too.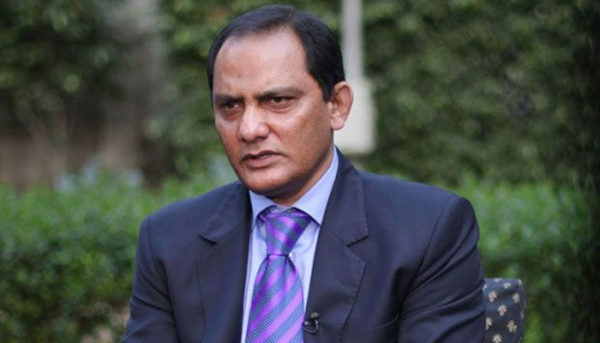 Here are some selected tweets:
Do u hv courage to talk against the bcci and Ganguly? BCCI doesnt want to invest in w ipl or w crckt amd expecting results. Jat see the differemce betwen any Aus player and Taniya Jemimah. Aus players r amazon. Indian players still fight hard.

— Dilip Kadam (@DilipKdm) August 7, 2022
You have no right to criticise these girl when didnt support them in any of the last matches or even before those , dont be like barsaati mendhak support them when needed and get them some exposure ! Look at aussies domestic cricket and investment and what you guys have done ?

— parthhhh (@Sportify07) August 8, 2022
Glad there wasn't Twitter in your time. Social media would have ripped you apart. Indian men's team wasn't a great team during that time. Keep calm. We all are sad to see what happened but as a sportsperson you should know how it feels to lose an important match. Shameful remark.

— Koustav Sengupta (@KoustavOfficial) August 7, 2022
Everyone has a bad day and this time it's their bad day and don't forget they won silver medal.and be respectful if they lost the England game you are not going to tweet this so appreciate their game

— Aneesh Malik (@AneeshMalik7) August 8, 2022
Support ke naam pe zero aur criticism ke naam pe hero, ye hai duniya ka dastur

Btw gave away a winning game, wasn't this a theme in the 90s .. just wondering 🤔

— Adi (@aaditea__) August 7, 2022
Excuse me sir, but how many world cup finals, okay semifinals, okay ANY knockout games did your team win against the Aussies in your day? And for your information, this team has WON a silver medal at the CWG! Show them some freaking respect, if you're capable of that, of course!

— Siddharth Dixit (@sid_dixit_25) August 7, 2022
The Indian women's cricket team definitely has some issues to sort out as soon as possible because in the last six years, it has lost three finals of major tournaments and if this pattern continues for long, it will be the chokers of the women's cricket world. However, one noteworthy point here is that it may have lost the finals, still it has won a medal and we need to praise them!
Congrats Indian women cricket team!
Share Your Views In Comments Below