Humour
Social Media Floods With Memes As Netizens Wish 2020 To End Soon & Pray For Better 2021
The year 2020 has not been less than a nightmare due to the coronavirus pandemic as it not only took many lives but also affected people's financial state adversely. The lockdown was imposed in almost all the countries of the world in order to stop the lethal virus from spreading as it is contagious in nature. Because of this, many businesses were closed down, a number of people lost their jobs and it won't be wrong to say that things are still not completely in control. There are some countries in the world which have controlled the pandemic to some extent but there are several countries where the number of COVID-19 patients is still increasing at a good rate.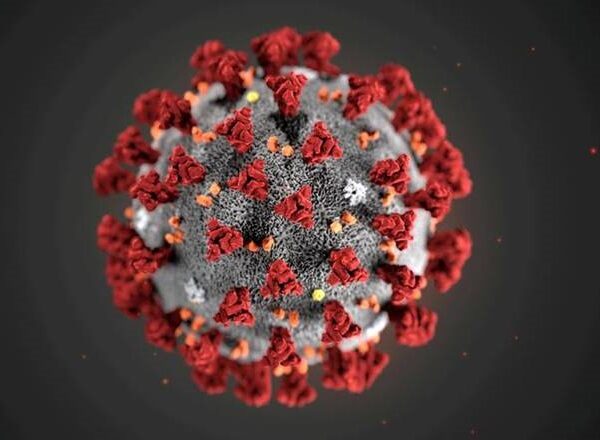 The last month of the year, December has started and people are eager to bid goodbye to 2020 because they have spent most of the year at home without meeting their friends, relatives and had no fun activities such as parties, functions, etc. However, there is still some confusion as to we should be happy over the fact that 2020 is ending or we should worry over the fact that vaccine is still not available in the market and the risk is not over yet.
Some netizens expressed their thoughts online through jokes and memes regarding the present situation:
December 1 … Count down begins…

Bye bye … 2020 ( Tatti Tatti) pic.twitter.com/JXFiavpei7

— Darwin_Awards (@__________anuja) December 1, 2020
Bye 2020 you won't be missed pic.twitter.com/XSb4ninWBD

— High Priestess 🌙🌹 (@ravenservellon) December 4, 2020
Winter Welcome ⛄☃⛄
Make it a December to remember 🍷🍷
Coming towards the end of this year 🙏,can't wait for 2020 to finally end where year 2021 will bring Peace,harmony & good health to all.

Winter Chills in there ❄ pic.twitter.com/66YBOICzxv

— Breakup Party ft.Edkv2 fd (@AlpineFine) December 1, 2020
It's gonna be so weird on New Year's Eve/Day🙂

Celebrating the end of 2020, but also not wanting to overhype 2021 incase it turns out to be worse. pic.twitter.com/6Ms89Tn8bj

— MonicaK (@_melOh_) November 30, 2020
Okay one last month for 2020, it's this years last chance to get worse or better…. But we already know the answer to this pic.twitter.com/BT06y0RtBh

— Arzı Mambet (@ArzMambet) December 3, 2020
2020 Summed Up #photography #photographer #photooftheday #Milwaukee #Wisconsin #art #StreetArt #photobyme #Nikon #PhotographyIsArt #photographylovers #bye2020 #MonsterHunter pic.twitter.com/XY5ZJs6H9L

— SarcasticSammi (@Samanth05687086) November 30, 2020
Getting ready to leave 2020… #December1st #bye2020 pic.twitter.com/YfblVlJpRT

— Nicola Quinn (@NicolaQuinn23) December 1, 2020
Being positive about 2021 . I hope we will be able to breathe freely 🙏🏻🙏🏻 #2021HereWeCome #bye2020 pic.twitter.com/A0FV6R36yz

— preeti (@preetihaldia) December 1, 2020
It's fair to say that it's been a rough year (so far)#Bye2020 #COVIDー19 #COVIDIOTS #ByeDon #ByeByeTrump pic.twitter.com/ME33fhVBr7

— Aurea Duran (@Aurea_Meidas) November 29, 2020
@CocaCola @pfizer a whole new meaning to holidays are coming.

Good bye #2020 things are looking up have a lovely #Christmas everyone. pic.twitter.com/uzkFLAN6HP

— Colin Lawton (@Injustice1987) December 2, 2020
If we talk about the number of coronavirus patients registered worldwide, the count is more than 65 million while the number of lives lost is over 1.50 million. As far as India is concerned, the total number of registered COVID-19 positive patients is around 9.5 million whereas over 139K people lost their lives.
We hope that everyone has a great 2021.
Share Your Views In Comments Below