Food
Someone Makes "Maggi Laddoos" With Jaggery & Cashews, Foodies Say "Ghor Kalyug Hai"
The world is facing the crisis of not only the coronavirus pandemic but also bizarre dishes which are being prepared by the food enthusiasts. While one chef comes up with Grape Pizza, another one tries to convince us that popcorn can still be crunchy even if it is mixed with vegetables, mayonnaise, sour cream and what not in the popcorn salad. Well frankly speaking, people may survive COVID-19 by following the safety guidelines but they just can't save themselves from these weird dishes which are prepared by those who have the ability of thinking not only out of the box but out of the world as well.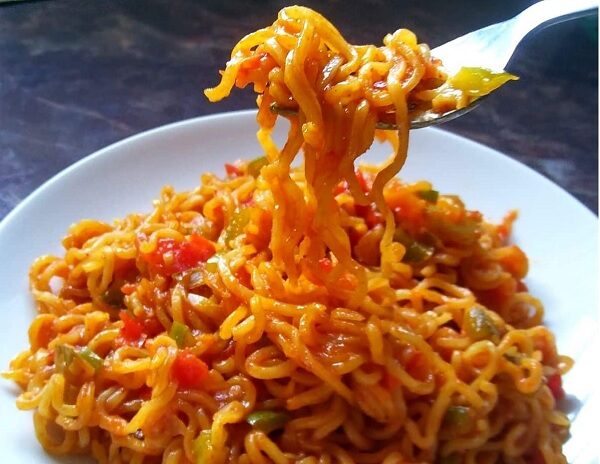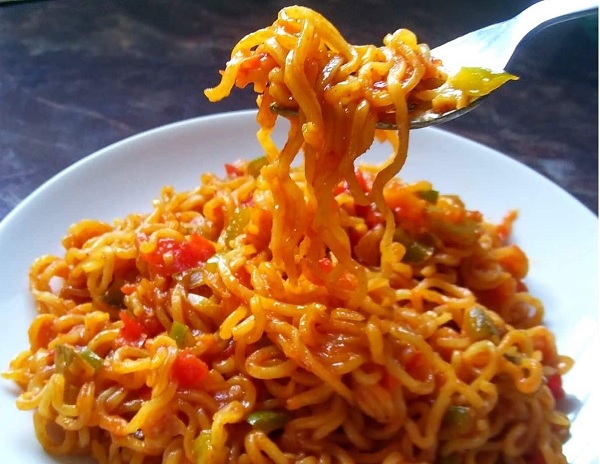 Maggi is not just a food item but an emotion for many of us and nowadays a number of people are playing with our emotions (Maggi) by making unusual dishes with it. Today we are going to tell you about laddoos which are made by Maggi and surprisingly, they have both versions – sweet and spicy.
In the sweet version, the crushed jaggery is cooked with cardamom powder and butter in a pan, then crushed Maggi is mixed in it and round laddoos are made from it.
Here is the video which will spoil your mood if you are a Maggi lover:
For More Videos, Subscribe Us Now
Click to watch this video directly on YouTube
In the spicy version, the boiled Maggi is mixed with capsicum, bread crumbs, oregano, cheese cube and chilli powder. The balls are made from the mixture, then it is put in the flour batter and later rolled in the crushed Maggi and ultimately it is fried.
Here is the video for getting tortured:
For More Videos, Subscribe Us Now
Click to watch this video directly on YouTube
The netizens lost their cool after watching the videos and this is how they reacted:
#1
Hai na? My eyes are still burning with the trauma

— Zenia Irani (@ZeniaIrani) April 14, 2021
#2
— Amit Mehra (@amitmehra) April 15, 2021
#3
There's Chinese dessert Darsaan made with sweet noodles. Made with honey. Adding icecream is optional. But needs unsalted noodles, so Maggie will not work.

— Rajj is Ahead (@AskRajjj) April 15, 2021
#4
Omg 🥺🥺.. no way !

— Karl Kolah (@karlkolah) April 14, 2021
#5
— tnahsarp (@Aro_toxin) April 15, 2021
#6
Laddu was tolerable until I saw kaju over it #kuchbhi combination

— Dr. Ashish Belwal (@drsuperstar1680) April 15, 2021
#7
Even the thought is scary 😟

— Ripi (@RipiDhawan) April 15, 2021
#8
— mannainfinitysoul (@mannainfinitys1) April 15, 2021
#9
I could never win against anyone who had this taste 🥺

— Light (@AtifAkhter11) April 15, 2021
#10
— (((Panfusine))) (@panfusine) April 14, 2021
Are you gonna try any of them?
Share Your Views In Comments Below