Bollywood & TV
Sonali Bendre Shared Her Bald Look For The First Time & She's Looking Stylish
Bollywood actress Sonali Bendre left her fans shocked when she suddenly shared the news of her high-grade cancer on the micro-blogging site Twitter about a month ago.
— Sonali Bendre Behl (@iamsonalibendre) July 4, 2018
Soon after this, social media was flooded with good luck wishes from her B-Town friends as well as fans. This is indeed a tough phase for the actress and her family but she is very lucky to be accompanied by her near and dear ones who don't let her feel alone and are standing firmly with her in battling cancer.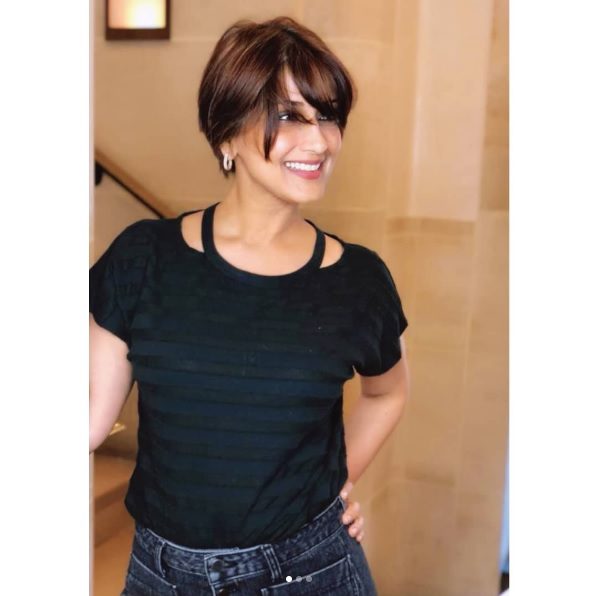 At one fell swoop, it's highly creditable on the part of Sonali not to lose hope and look dull or sick as she is taking each and every phase as a challenge and facing the problems with a positive attitude.
We all know that cancer causes baldness but Sonali has taught the world that even bald is beautiful and she can emerge as a winner, no matter whatever the situation is!
Recently she celebrated Friendship Day with her friends Sussanne Khan and Gayatri Joshi and posted the pic of their get-together on Instagram. In this pic, we can see her bald look for the first time and we must applaud her for the fact that this all didn't break her from inside but instead, she is looking stylish and beautiful.
Take a look at the pic: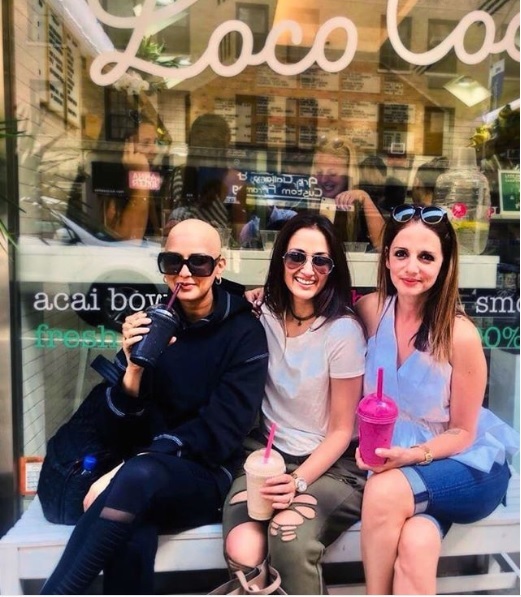 Sonali shared the pic with a heartfelt message,
"This is me. And in this moment, I am really happy. People give me strange looks when I say that now, but it's true and I'll tell you why. I am now paying attention to every moment, looking for every opportunity to find joy and #SwitchOnTheSunshine. Yes, there are moments of pain and low energy, but I am doing what I like, spending time with people I love, and feeling very loved and happy. I am extremely grateful to my friends, my pillars of strength, who at a moment's notice, arrived to be with me and help me through this. In between their busy schedules they find time to visit, call, message, FaceTime… basically never leaving a moment for me to feel alone. Thank you for showing me what true friendship is. #HappyFriendshipDay, ladies. Blessed to have you all in my life (including the ones not in the picture… You know who you are) @gayatrioberoi @suzkr
P.S. Nowadays I spend far less time getting ready because I don't have to fuss over my hair! 😜#BaldIsBeautiful #FindThePositive #OneDayAtATime
Picture credit: @hrithikroshan"
Here's her Instagram post:
The pic has been clicked by none other than the "Kaabil" actor Hrithik Roshan, as he was given the credit by Sonali in her Instagram post.
Sonali is getting treated in New York and we wish her a speedy recovery!
Share Your Views In Comments Below