Bollywood & TV
Sonam Kapoor Supports Coronavirus Positive Kanika Kapoor, Twitter Calls Her Brainless
The situation of coronavirus outbreak in the world is getting grim by every passing day as new cases of the disease are increasing. As per the latest update, the number of people infected with the disease has gone up by 3 lakh and more than 13,000 people have lost their lives due to this disease all over the world.
As of now, we can say that the condition is not out of control in India as 315 people have been found infected with coronavirus but unfortunately, 4 people have lost their lives to this disease. However, things may turn ugly if the Indian citizens don't take the advice of the Indian government seriously. The best way to keep yourself safe is to remain at home, maintain social distancing, wash hands regularly, avoid crowded places, wear masks while going outside of the house and travel only if very necessary.
These measures can help to a great extent in combating COVID-19 as it is contagious in nature and by following these simple steps, we can help in stopping our country from entering the third stage of community transmission. Considering the fact that we have a huge population, the situation after entering the third stage will be no less than a nightmare and then we may even surpass Italy in terms of casualties.
While the government is requesting everyone to practice social distancing, there are some celebrities, politicians, bureaucrats and VVIPs who are enjoying parties, get-togethers, etc.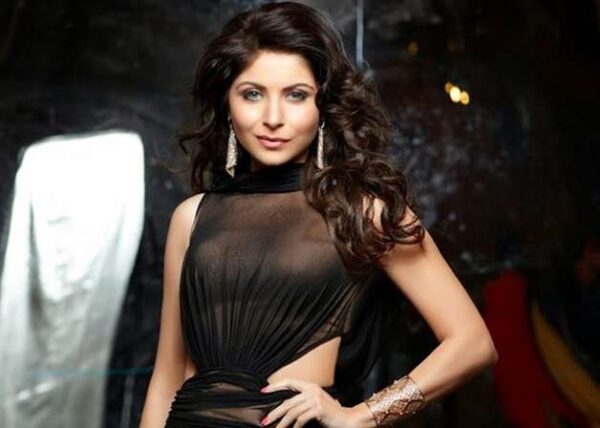 Kanika Kapoor, the Bollywood singer, has been tested positive for COVID-19. Recently, she returned from London and after that, she should have isolated herself for 14 days but the "Baby Doll" singer was busy partying and as per her father, she had attended 3 parties after returning. These parties were attended by a huge number of guests including the BJP leader and former Rajasthan CM Vasundhara Raje and her son, Health Minister of Uttar Pradesh and many other politicians and VVIPs. It is also being said that Kanika not only hid her travel details from the airport authorities but she also dodged the screening process.
Kanika Kapoor is now undergoing treatment and the UP government has started a legal action against her for risking the lives of others. The Indian Twitterati was already aggravated with this pathetic behaviour of a Bollywood celeb and what angered them more was the tweet made by actress Sonam Kapoor in support of Kanika Kapoor.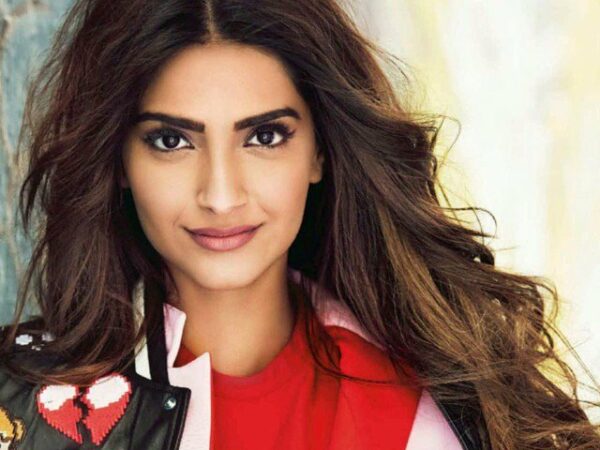 Sonam tweeted, "Hey guys @TheKanikakapoor came back on the 9th. India was not self isolating but playing Holi."
Hey guys @TheKanikakapoor came back on the 9th. India was not self isolating but playing Holi.

— Sonam K Ahuja (@sonamakapoor) March 21, 2020
The Indian Twitterati trolled Sonam Kapoor left and right after this tweet and you just can't miss how people reacted:
#1
Ma'am the biggest service to nation from u will be: pls don't tweet till we r fighting #COVID. Bas aap itna kar dijiye.

Aren't u aware that @PMOIndia @narendramodi, @HMOIndia @AmitShah & many other leaders & eminent citizens had cancelled Holi milan progs & requested others also

— Pranav Mahajan (@pranavmahajan) March 21, 2020
#2
— महेश अग्रवाल™ 👉👆 (@MaheshA10684960) March 21, 2020
#3
IQ: pic.twitter.com/dpgyJzkJha

— Akankasha Kesar (@kesar_akankasha) March 21, 2020
#4
When I see dumb actress like Sonam:- pic.twitter.com/gLm1bnrfsv

— _billi_ (@Savage_kudi) March 21, 2020
#5
— Han Stan Account (@SirCaustic_Soda) March 21, 2020
#6
No Sonam, this ain't it

She has put municipality workers, household help, delivery folk, salon folk, neighbours, cabbies, folk who aren't rich or powerful & doing their job – at risk by throwing parties at home

In two of the most populated cities in India..it's unconscionable

— Lavanya (@TheSignOfFive) March 21, 2020
#7
— Dalip Pancholi🇮🇳 (@DalipPancholi) March 21, 2020
#8
For your information, none of us among family and friends in India played Holi this year since PM, HM cancelled Holi celebrations.

And none of us were among those who returned from a #Coronavirus affected country.

Please dont falsify and justify mistakes.

— Meghna Girish (@megirish2001) March 21, 2020
#9
"Just do a one favour to India, Go hug her and tell her everything will be fine."

Nahi kar paogi i dare you,

Gaa*d fatt ke gale me aa jaegi 😝😂

— the professor™ (@heyy_charul) March 21, 2020
#10
— राज तिवारी NATIONALIST (TPN) (@tiwariraj92) March 21, 2020
#11
— Hulk 🚩 (@Memeaddicted__) March 21, 2020
#12
Brain of sonam kapoor pic.twitter.com/JRyD3pMVMx

— Sarcastic Patriotic Indians (@SARCASTIC_PI) March 21, 2020
#13
Hey guys whole India does not came back from UK and hide in the bathroom and runaway from Airport Authority and partying everywhere.

— How Dare You Isolated Monk ? (@IsolatedMonk) March 21, 2020
#14
Brain and few parts were in shortage when Sonam Kapoor was being assembledhttps://t.co/Pzm6ihTDQn pic.twitter.com/euh3KxaKG0

— Comeback Corona Pandey (@Jhalla_wallah) March 21, 2020
#15
Behan..

For the next few days, can u self quarantine ur mouth also?

Please🙏🙏

— Nimisha (@Nimisha0610) March 21, 2020
What do you think of the tweet made by Sonam Kapoor? Let us know.
Share Your Views In Comments Below