News
Student Asked PM Modi How He Prepared For His Board Exams. Here's What PM Replied
Prime Minister Narendra Modi has been quite concerned about students and in recent times, he interacted with the school students. During the interaction, he talked to them on numerous topics as well as provided his guidance on many issues.
The event was called "Pariksha par Charcha" and was held at Talkatora Stadium, New Delhi. It was organised because the Prime Minister office has received several questions from students from all over the country about how to deal with the stress and competition and how to use Yoga for increasing focus.
When the students were given a chance to ask questions to PM Modi, one student asked a question that brought a smile on everyone's face including Narendra Modi.
He asked, "How is PM Modi preparing, as he'll also be facing an exam in the form of Lok Sabha elections next year and is he nervous?"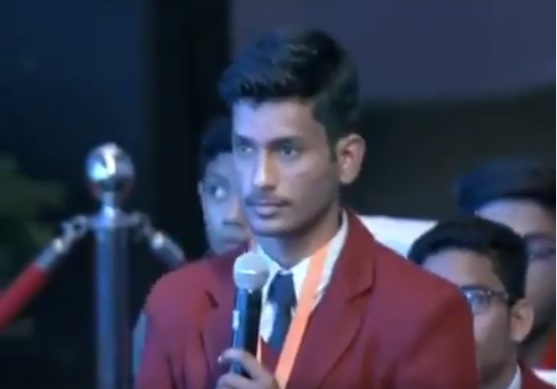 PM also didn't miss the chance to have some fun and said that if he was the teacher of that student, he must have advised him to become a journalist because only they can ask questions in such a tricky manner (kyuki aise lapet ke sawal journalists hi puchte hain).
PM Modi not only talked about his work and priorities but also said,
"I wish you all the best for your board exams. For my board exams, I have the wishes of 125 crore Indians with me."
Here is the video:
This question brought a smile on everyone's face! One student asked me how prepared I am for my exams… pic.twitter.com/y0ijleUAUm

— Narendra Modi (@narendramodi) February 16, 2018
Click here to watch this video directly on Twitter
It was indeed a great gesture by PM Modi as these students are the future of our country and his guidance will surely help them. What do you say?
Share Your Views In Comments Below