News
Student Gave Up Examination As It Was Sunny Leone's Birthday, The Actress Reacts
Bollywood actress Sunny Leone enjoys a huge fan following across the globe and it won't be wrong to say that though she hasn't worked with many big production houses, still she has established herself in the industry as one of the most popular actresses.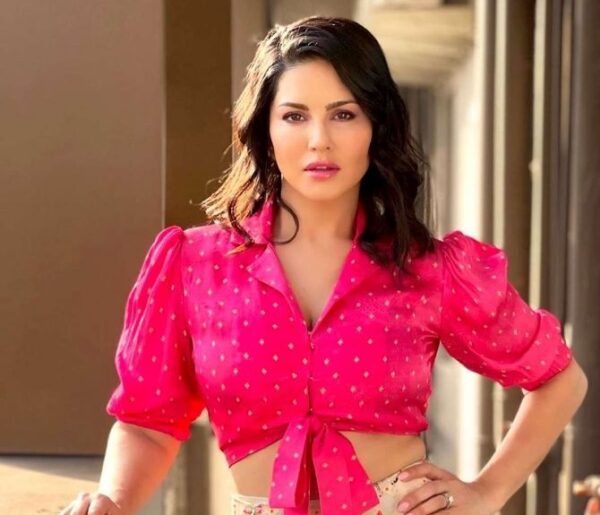 If you remember, there were some fans of Sunny Leone who built a temple for her and now there is one fan who didn't give his exam because he had to celebrate Sunny Leone's birthday.
The Bangalore University carried out undergraduate examinations in the month of May and June. A student of B.A. first year didn't answer his first semester history question paper because it was Sunny Leone's birthday on that day and the matter came into notice when the evaluator saw the answer sheet. The evaluation system has been digitized by the University and when the evaluator logged in the system in order to check the answer sheets, he was left surprised after seeing this student's answer sheet, the answer of the first question was scratched out and in response to the second question, he wrote that it is Sunny Leone's birthday today and as she is his lover, he is not writing this exam. If this was not enough, the student also asked his friends, classmates and the evaluator to wish the actress and left the answer sheet blank.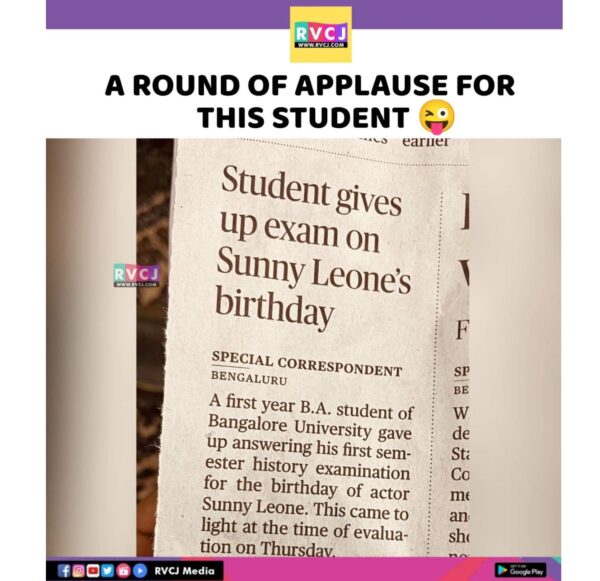 Things turned interesting when RVCJ Media shared a meme on this on the micro-blogging site Twitter which caught attention of Sunny Leone and she responded with, "Interestingly, I also took off for my Birthday".
Interesting, I also took off for my Birthday 😜 https://t.co/st365uyUxS

— Sunny Leone (@SunnyLeone) August 18, 2022
Sunny Leone is around a decade old in Bollywood and recently in an interview, she opens up on her journey. She says that she is now a completely different person in comparison to the one who entered the industry in 2012. She goes on to say that she loves this industry, loves being here, adding that she is happy for all the work she has got and all the choices that she has made whether good or bad.
She thanks her fans for supporting her but at the same time, she also adds that some big and famous production houses still don't prefer to work with her because of her career with the Western adult movie industry.
What do you think of this student who claims to have missed the examination for Sunny Leone's birthday?
Share Your Views In Comments Below