Entertainment
Student Makes Presentation On Mia Khalifa For School Project. Even She'll Be Impressed
Schools and colleges are incomplete without "PRESENTATIONS". Students are always scared of tests and vivas, but when it comes to presentations, students leave no stone unturned to give their best.
However, when we talk of presentations, only boring things come to our minds. But there's one student from Trinity High School who redefined the meaning of boring presentations, which just include charts, stats and other dull things.
We are talking about the boy Gaga Thomas who chose the topic of "Mia Khalifa" for his project presentation. Yes, you heard it right! He gave a presentation on his favorite actress. He gave complete information about Mia in his project.
His presentation was systematic and consisted of multiple slides about her. He not only presented the slides but also imparted complete information about her.
His presentation garnered mixed response on Reddit; some called it disappointing while some of them were expecting physical demonstrations too, LOL.
Have a look at the slides;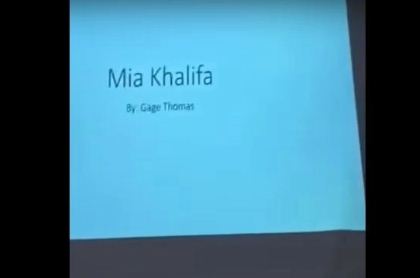 one more…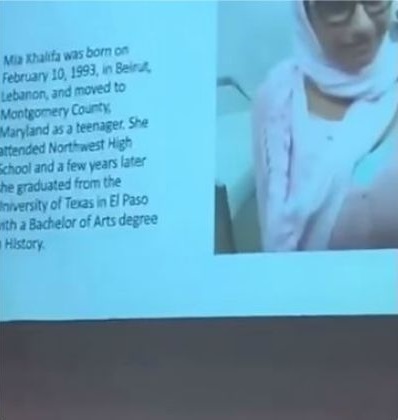 And one more…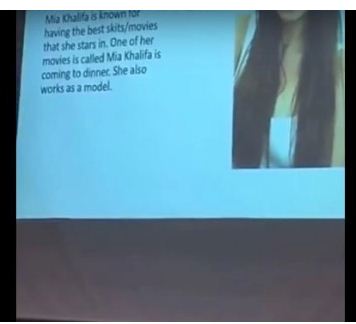 Watch the video;
For More Videos, Subscribe Us Now
Click here to watch the video on YouTube.
Mia khalifa will be super impressed on seeing such a beautiful presentation on her, isn't it?
Share Your Views In Comments Below