Bollywood & TV
Sushmita Sen Shared Her Fit Belly On Insta. Fans Flooded Her Comment Box With Marriage Proposals
Sushmita Sen may not be active in Bollywood films right now but she's a big Hit on social media especially Instagram. The former Miss Universe keeps her fans updated with her latest photos which they love to see.
The 41-year-old babe is known for her bold attitude but it's not limited to glamour. Sushmita Sen is one of the rare women who dared to be a single mom of two adopted girls who are all grown up now.
Along with her stunning solo pictures and selfies, Sushmita never misses a chance to share pictures with her daughters. Her inner beauty and the stunning outlook is the reason that fans are still crazy for her.
Sushmita recently shared a pic on Instagram in which she's seen revealing her fit belly.
#workinprogress 😉 Slowly but surely!!!💪😁❤️ I begin training again post all my travels to meet the body I want as my 42nd birthday month begins!!!💃🏻😍👏❤️😄 let some SAY it can't be done…I'll keep it simple & just DO it!!!😉😄👍 My body…My rules!! Every year I celebrate every line..be it on my body or on my face!!! I have earned them!!!💪😊😍👍 #celebratelife #celebrateyourself #birthdaymonth #renewal #rebirth ❤️💃🏻👍 yipppeeeeeee!!!!😅💃🏻❤️love u guys!!!!! Mmuuuaaaaah!!!!!
You can also check the picture below-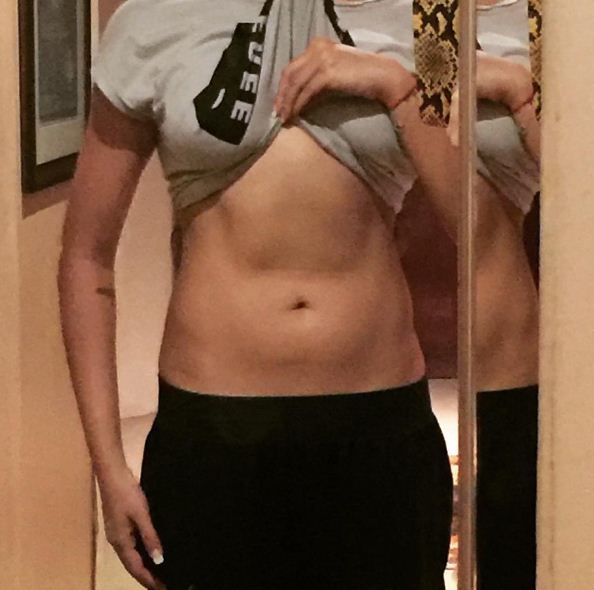 On sharing the pic she started receiving a series of lovely comments from her fans which also had many marriage proposals for her. Have a look-
1

2

3

4

5

6

7

8

Share Your Views In Comments Below