Swara Bhasker is one actress who has always managed to remain in the spotlight due to the numerous controversies she is involved in. She is fiery, bold and outspoken and that often lands her in a pickle.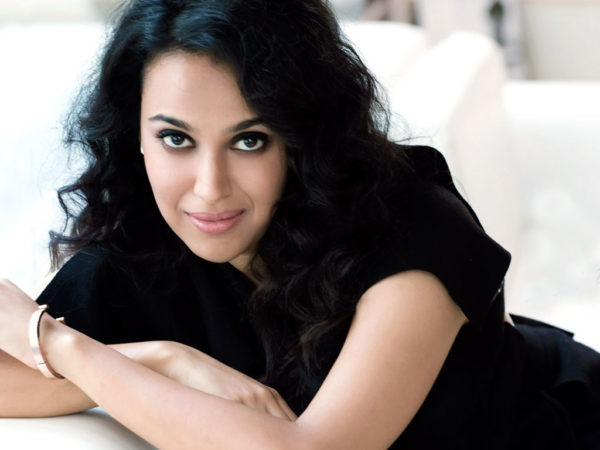 Recently, she tweeted that she absolutely loved the film Zero and even called it a defining moment for Bollywood. In fact, she said that she loved the character portrayal as well.
LOVED every second of #Zero .. @aanandlrai @iamsrk #HimanshuSharma redefine what hero & heroine are for #Bollywood .. The Hero a dwarf & a loser (cocky though) & The heroine on a wheelchair; and the film refuses to let us see them through the prism of their disabilities. (1/n)

— Swara Bhasker (@ReallySwara) December 21, 2018
She clearly loved the fact that the director, Aanand L does not use the dwarf factor to gain sympathy of the viewers and instead treats it as something very normal.
Both protagonists vulnerable & deserving of our sympathy & empathy & yet the writing stubbornly refusing 2 allow us that easy indulgence instead forcing us to see them as 'normal' characters & giving them a story & conflicts & motivations of 'normal' people. #Zero is brave! 2/n

— Swara Bhasker (@ReallySwara) December 21, 2018
But instead, she got brutally trolled online. Check it out:
1.
https://twitter.com/Gadhvilaxman/status/1076140817608171520
2.
Opportunist…..

— Prashant Gadwal (@gadwal_prashant) December 21, 2018
3.
https://twitter.com/Glaxy_Kavya/status/1076143951034400771
4.
ek flop actor ki itni chamchagiri…. may be you will again get some pathbreaking role with this only talent of yours… shame

— Rahul narang (@Rahulna50573532) December 21, 2018
But some supported her as well:
I'm unable to understand the hate for #Zero. Just wish there were more scenes of bauua's family as those were THE best dialogues.. Even overseas there was laughter throughout the theatre on the hilarious scenes… Katrina was 🔥

— Nisha (@zenith1705) December 21, 2018
Trolls seriously need to get a life. What do you think?