Sports
Tamil Nadu Police Uses MS Dhoni To Spread Awareness Amid Coronavirus & It's Bang On
The coronavirus pandemic has made us adopt new style of living; for example, wearing masks has become a habit, maintaining social distancing is necessary now and so on. The virus has taken more than 600K lives all over the world while the total number of COVID-19 positive cases registered globally is around 14.5 million. What makes the virus more lethal is the fact that there is no vaccine available for it in the market and it is being said that it may take around a year for the vaccine to be available in the market.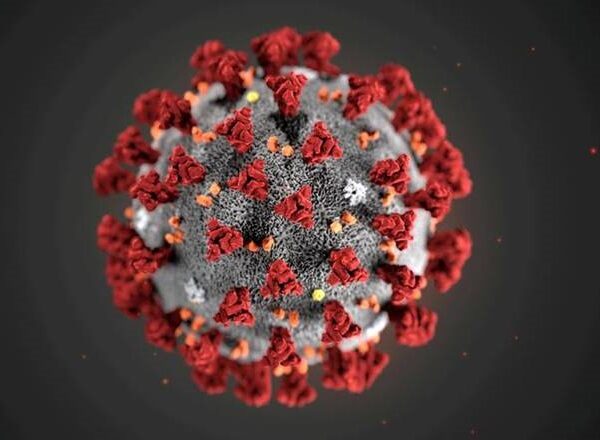 The Indian government and many departments are leaving no stone unturned in imparting awareness about the virus and requesting people to follow the safety guidelines such as not going out until necessary, washing hands regularly, wearing mask, practice social distancing, etc.
The Tiruppur Police, Tamil Nadu, came up with a quite unique way of asking people to maintain social distancing as they got the former Indian skipper MS Dhoni involved in their campaign, though not literally.
The police department has made a tweet in which they have posted a photoshopped image of MS Dhoni who is seen chatting with another player while keeping distance and both of them are wearing masks. They used the initials of MSD for giving the message, i.e., "Maintain Social Distancing".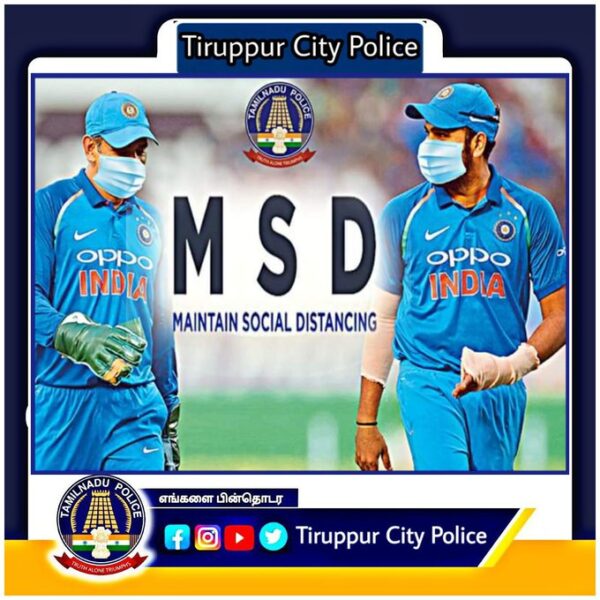 Here is the tweet:
#tnpolice #Tiruppur#tiruppurcitypolice
M S D-maintain social distance pic.twitter.com/Ul38Uqp1vK

— Tiruppur City Police (@Thirupurcitypol) July 20, 2020
Well, that's indeed a pretty creative way of spreading awareness and we can say that cricket lovers will surely follow it as MSD himself has been instructing them to do so, though indirectly!
This is how Twitter users reacted over the tweet:
#1
Super explanation sir

— manigandan (@manigandan_6) July 20, 2020
#2
Sir, great initiative 👍🏻👍🏻

— Sudarsan Vasudevan (@SudarsanVasude1) July 20, 2020
#3
Ithu namma list laiye illaye 🔥🔥🔥 Creativity level Everest ❤

— Yuvi Stephen (@Yuvaraj7373) July 20, 2020
#4
Super sir

— Amudhansri (@amudhans2) July 20, 2020
#5
Sema creativity sir 😀

— தர்வீஸ் மைதீன் (@tirupurtharvees) July 20, 2020
Dhoni last played for India in the 2019 World Cup Semi-final which was won by New Zealand. He was supposed to lead Chennai Super Kings (CSK) in the IPL 2020 but the tournament got postponed due to COVID-19. However, now there are chances of the tournament taking place in UAE in September-October.
Please follow all the precautions and stay safe!
Share Your Views In Comments Below