Sports
The Most Embarrassing Incidents In The History Of IPL
The Indian Premier League (IPL) is one of the most famous and most watched T20 cricket tournaments that are played all over the world. However, there have been several controversies as well in the IPL and sometimes such incidents have taken place which can be termed as embarrassing.
1. Apples offered to umpires:
In a match between Kolkata Knight Riders (KKR) and Rising Pune Supergiant (RPS) which was played at Eden Gardens, when the umpire walked on to the field, he was offered apple in place of ball by a beautiful woman. He was offered apples first two times which he refused to take and then third time, he was offered the ball. Some people found it funny while there were few who found it disgusting and embarrassing.
2. Karishma Kotak and Danny Morrison: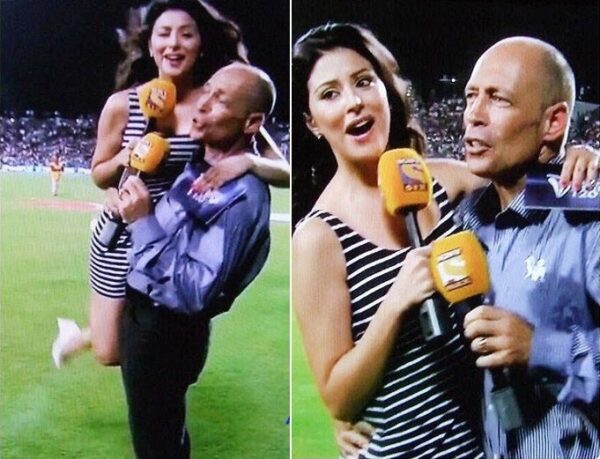 Danny Morrison, the former New Zealand cricket player, has turned into a famous cricket presenter and he has also been a part of IPL many times. Once while doing pre-match analysis with a British Indian model Karishma Kotak, Danny pulled the woman towards him and lifted her after holding her from waist. Although Karishma didn't show any uneasiness and even put her hand on Danny's shoulder, there is no denying the fact that any other girl might have felt uncomfortable and offended in such a situation.
3. Passionate kiss between Siddharth Mallya and Deepika Padukone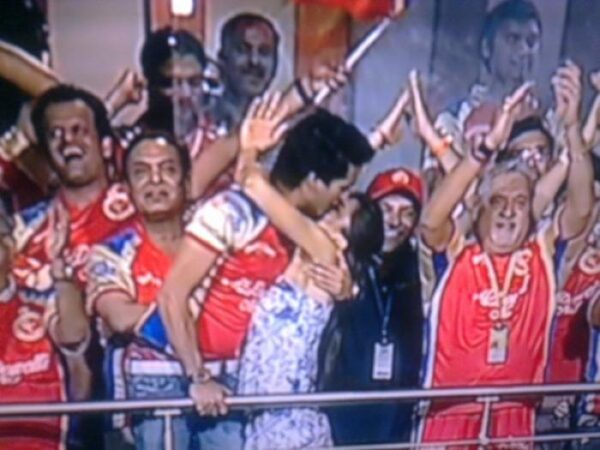 Bollywood actress Deepika Padukone who is now married to actor Ranveer Singh was dating Siddharth Mallya in 2011. Siddharth is son of Vijay Mallya, the owner of Royal Challengers Bangalore (RCB). Deepika used to accompany Siddharth in the matches of RCB and in a match between KKR and RCB which was played at Eden Gardens, the couple was seen kissing each other passionately. They broke up in 2012 and Deepika has always refrained from speaking on this regard, calling it her private matter.
4. Danny Morrison with cheerleaders: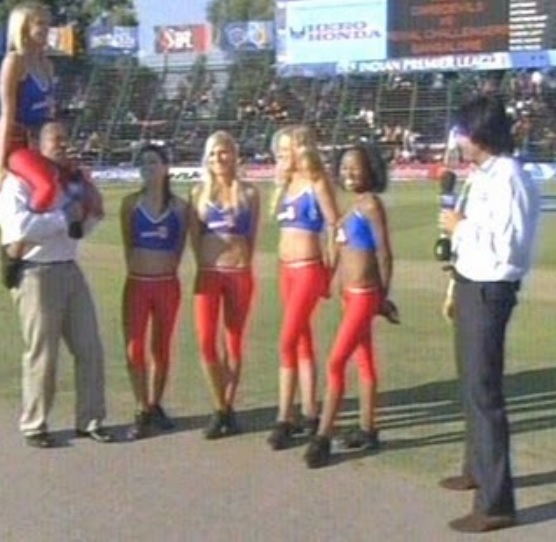 Danny Morrison has a reputation of crossing the limits with females and he has been criticised many times for his acts. The 53 years old former New Zealand cricketer took his antics to another level when he carried a cheerleader on his shoulder while giving pitch report. Danny was giving pitch report along with Pakistani former cricketer Ramiz Raja and in the end, Danny went to all the five cheerleaders and they said one letter of Pakistani cricketer's first name.
5. Harbhajan slapping Sreesanth: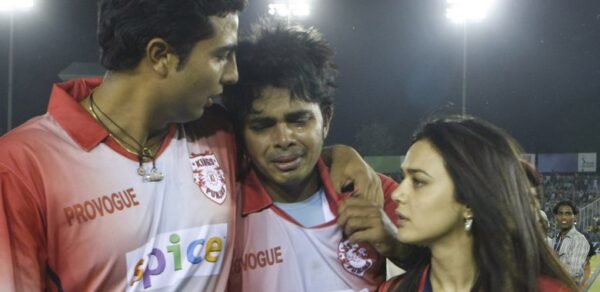 In 2008, both the Indian cricketers made headlines as Harbhajan slapped Sreesanth after a match that was played between Mumbai Indians (MI) and Kings XI Punjab (KXIP). Harbhajan was in MI while Sreesanth was part of the Punjab team and the match was won by KXIP. Bhajji slapped the Kerala pacer while the players were shaking hands and Sreesanth was in tears after getting slapped. An official complaint was filed by KXIP and as Harbhajan was found guilty, he was banned for the remaining matches of that IPL season. His claim to the salary for the season was also rejected and the BCCI disciplinary committee banned him for 5 ODIs.
Share Your Views In Comments Below