Bollywood & TV
The Nun, Paltan & Laila Majnu 2nd Day Collections Out. Hollywood Again Beats Bollywood
It's Hollywood Vs Bollywood this week and the former has easily defeated the latter with a big margin. In fact, on the very first day, we saw that the total collections of all the three Bollywood movies were not even near to what "The Nun" earned on its opening day.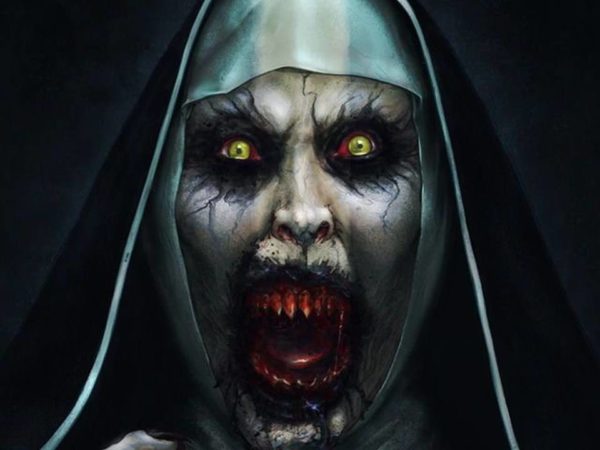 The flick earned Rs 7.75 crore on Friday while on the second day, it minted Rs 9.50 crore; hence, the total earnings made by "The Nun" so far is Rs 17.25 crore.
JP Dutta's "Paltan" that features multiple actors including Jackie Shroff, Arjun Rampal, Sonu Sood, Harshvardhan Rane and Esha Gupta also hit theatres on September 7; however, its magic didn't work on audiences and the flick failed to get remarkably good earnings.
On the first day, "Paltan" earned Rs 1.25 crore whereas Rs 1.7 crore is the collection made by it on Saturday which totals the amount to Rs 2.95 crore.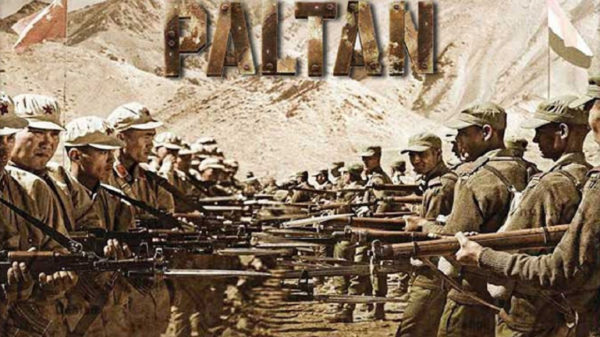 Ekta Kapoor's "Laila Majnu" in which fresh faces Avinash Tiwari and Tripti Dimri are given a chance could collect just Rs 30 lakh on the opening day. However, the movie showed improvement on the second day and earned Rs 50 lakh, totaling the amount to Rs 80 lakh so far.
The Nun:
Day 1 – Rs 7.75 crore
Day 2 – Rs 9.50 crore
Total – Rs 17.25 crore
Paltan:
Day 1 – Rs 1.25 crore
Day 2 – Rs 1.70 crore
Total – Rs 2.95 crore
Laila Majnu:
Day 1 – Rs 30 lakh
Day 2 – Rs 50 lakh
Total – Rs 80 lakh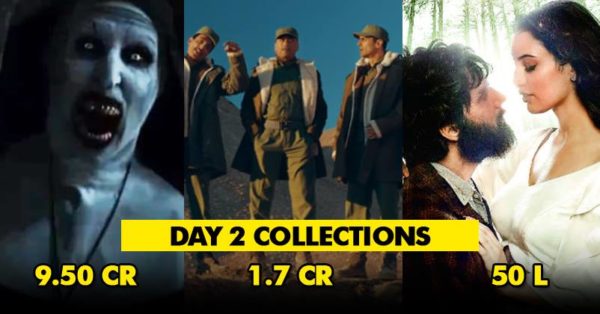 It's a clear victory for "The Nun", a film of "The Conjuring" series, and figures are expected to show massive growth on Sunday. However, it will be interesting to see how other movies will perform in the weekend.
Which of these movies are you going to watch first?
Share Your Views In Comments Below