Humour
These Prime Jokes & Memes On Jeff Bezos' Divorce Are Too Funny To Miss
Jeff Bezos, the founder of Amazon, is the richest person of the world at the moment with the net worth of Rs 96,05,29 crore (13,560 crore USD) but the question that is being asked presently is whether he is going to retain the top spot even after divorce.
Yes, you read it right! Jeff is getting divorced from his wife MacKenzie after 25 years of marriage. They made their intentions public on the micro-blogging site Twitter on January 9, 2019; nevertheless, they have already been separated for a long time. The couple has four kids – three sons and a daughter whom they adopted from China.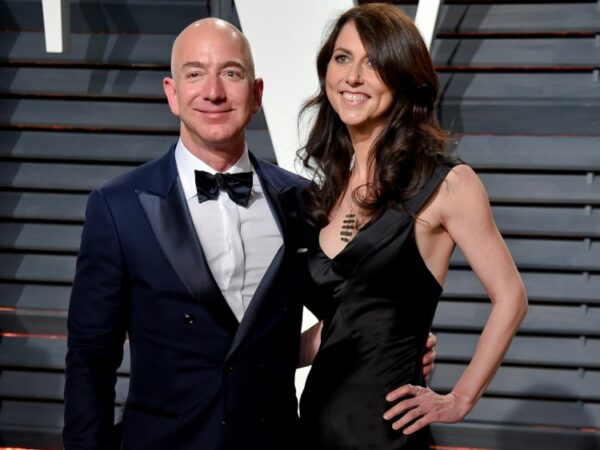 There is no denying the fact that this is going to be one of the costliest divorces of the USA, if not the costliest one. This may be a sad moment but as we know, social media users can derive humour out of anything and they did it again in this divorce case as well.
Amazon has been an epitome of great service and customer satisfaction and Twitter users created jokes and memes by adding features of Amazon with the divorce issue.
We know that it's quite devilish but we have to share these memes and jokes with you as they are damn hilarious:
#1
Jeff Bezos this morning:

"Alexa, end my marriage"

— Eden Dranger (@Eden_Eats) January 9, 2019
#2
The divorce is only gonna take 2 days cause he's got Amazon Prime. #Bezosdivorce

— Steve (@thepacman321) January 9, 2019
#3
Jeff & MacKenzie Bezos.
Love was Kindled.
It was on Fire.
Marriage.
25 years in its Prime.
Now, divorce.
Sigh, Amazon Pay.

— Ramesh Srivats (@rameshsrivats) January 10, 2019
#4
Wife: "By when can you sign and send the divorce papers?"

Jeff Bezos: "Saturday"

Wife: "Any sooner?"

Jeff Bezos: "FREE Delivery by tomorrow 9pm with Prime"

— Akshar (@AksharPathak) January 10, 2019
#5
"Marry low, divorce high" 😂😭💀 #JeffBezos pic.twitter.com/bqwHKebg5j

— Kevin Vanilla (@Kevin_Vanilla) January 9, 2019
#6
Amazon CEO, jeff bezos, and wife splitting up after 25 years. the divorce will be delivered in 5 to 8 business days if they choose the free shipping option.

— Ryon (@ryonbenton) January 9, 2019
#7
Amazon CEO Jeff Bezos announces divorce from his wife after 25 years.

Jeff Bezos's wife just added "HALF OF EVERYTHING" to her cart.

— Rodney Lacroix (@moooooog35) January 9, 2019
#8
#JeffBezos #jeffbezosdivorce guess who'll be back to 1st place after the divorce compensation pic.twitter.com/lYkkYauUTr

— Layla (@allure_xoxox) January 10, 2019
#9
Jeff Bezos trying to hide his money during the divorce. pic.twitter.com/liOD7bN6CA

— Cameron Grant (@coolghost101) January 9, 2019
#10
How to be the richest man on Earth?
Build a company like Amazon

How to be the richest woman on Earth?
Divorce the man who built a company like Amazon#JeffBezos

— Shivani Abroll (@shivani_abroll) January 11, 2019
Despite the fact that the Internet is full of jokes and memes regarding the divorce of Jeff Bezos and MacKenzie, we feel quite sorry for the family, especially for their kids.
Share Your Views In Comments Below