My Story
This Beautiful Facebook Post Talks About Hindu-Muslim Friendships, It Will Melt Your Heart
The India we are today living in is developing for sure, but maybe somewhat the development never felt that right. When the world was celebrating love over hate with near and dear ones, we lost more than forty lives in the tragic Pulwama incident. It was again people demanding war and accusing religions more than anything.
India today is witnessing a phase which is tough, which is hard to live on, amidst all these war mongering and instigating hate and anger over love and care, we got to see a video by Hindustan Unilever, who 'dared' to promote communal harmony and peace, something which we are in dire need of. But, as a community of humans, we failed to respect that even.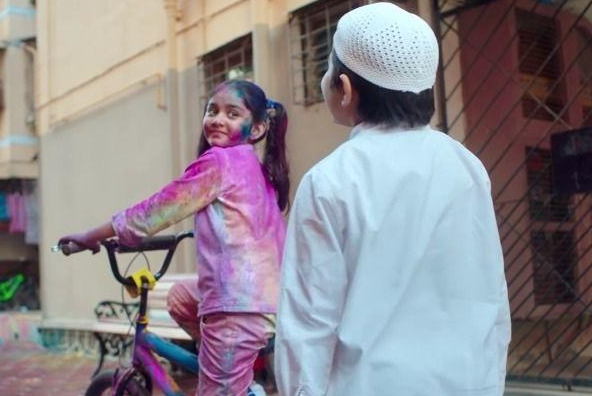 We are not only continuously standing at the brink of war with Pakistan, but also among ourselves. We as a society full of people, failed to accept the love that we have and should be sharing. For us it is that age old belief of divide and rule, which made living together a crisis for many.
Humans of Bombay, a very popular blog shared a story that should not only be read but understand by people, everywhere. The blog is a gentle reminder of what we really should be believing in.
It goes…
"The four of us are really good friends and have come here for the evening Namaz. He's a Hindu, but he still comes with us everyday, after work, so that we can spend some time together. We pray for him and he prays for us – he even knows certain parts of the Quran by heart, and we're learning the Gayatri Mantra from him! There's just one person up there, and He listens to all, no matter where you're from. If the whole world understands that, then wouldn't it just be heaven on earth?"
What is your opinion on this?
Cover pic source: Humans of Bombay
Share Your Views In Comments Below