Bollywood & TV
This Dialogue Of Nawazuddin Siddiqui From Thackeray Has Inspired Hilarious Memes On Twitter
The much-awaited trailer of Thackeray – an upcoming biographical film of Balasaheb Thackeray starring Nawazuddin Siddiqui in lead was released recently. From the look to the performance of Nawazuddin, everything left the audience awestruck.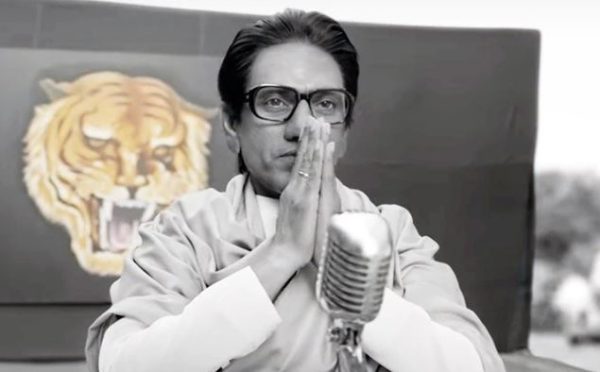 The trailer soon became one of the most discussed topics on social media and dialogues became popular. One dialogue which got the most attention from the public is, "Ek sangthan ki shuruaat karni padhegi". People really loved the dialogue and could relate so much with it that they came up with hilarious memes on Twitter.
These memes have been doing rounds on the microblogging site ever since the release of trailer and it's so much fun. Have a look at some of them-
#1
When there is no increment since 2 years in your job.. pic.twitter.com/LYCuQh3wc3

— Godman Chikna (@Madan_Chikna) December 26, 2018
#2
when you are the only one who is hungry in your group #thackeray pic.twitter.com/1gOgeEbkxN

— Nihaad Shaikh (@thenihadshaikh) December 26, 2018
#3
When your seniors in Engineering/Medical college rag you in their hostels without prior notice, you think😉#Thackeray #Engineering pic.twitter.com/efHq9nWA4E

— Pushkar (@doorvadal) December 26, 2018
#4
New year party plan karney keliye…#Thackeray pic.twitter.com/rAmAAhcpsI

— BRAHMA (@BrahmaUbaach) December 26, 2018
#5
When you plan to mass bunk for the first time. #Thackeray pic.twitter.com/vQ0CkKHDtW

— Bollywood Gandu (@BollywoodGandu) December 26, 2018
#6
*Engineer's startup plan after graduation*#Thackeray pic.twitter.com/9oGqPrgCGN

— Tweetera🐦 (@DoctorrSays) December 26, 2018
#7
When you don't have any friends to play PUBG with. #Thackeray pic.twitter.com/djtDwee2Vc

— Yogesh Bhawsar 🇮🇳 (@yogeshrbhawsar) December 26, 2018
#8
#ThackerayTrailer #Thackeray
When my friend got beaten up by his crush's dad pic.twitter.com/wfx6EKU87V

— Sarcastic Tweets (@Sarcastic_DNA) December 26, 2018
#9
Every Goa plan be like #Thackeray pic.twitter.com/DNc3XGkb58

— Roshan Rai (@RoshanKrRai) December 26, 2018
Now that's really hilarious. Isn't it?
Thackeray is slated to release on 23 January 2019.
Share Your Views In Comments Below