Entertainment
This Indian Channel Will Soon Leave PewDiePie Behind. Will Become Most Subscribed On YouTube
Have been using YouTube since a very long time now? Do you know the most subscribed channel? Well, it's undoubtedly that of PewDiePie.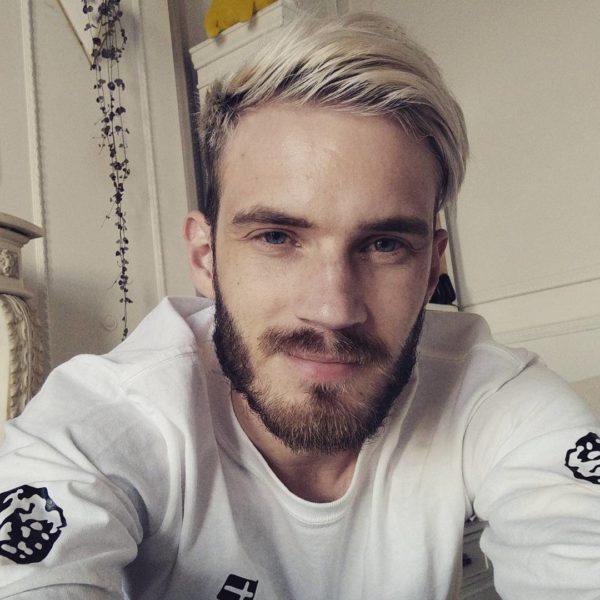 Although there are many controversies surrounding the YouTube channel, you can't deny the fact that the subscriber base is as huge as 65 million.
Since 5 years now, the channel has been on top; however, it is facing a big challenge from T-Series, the famous Indian music brand. Yes, soon the title of largest YouTube channel will be passed on to T-Series.
A video was posted by PewDiePie, in which he said that soon, T-Series will overtake his channel in terms of number. As per the estimation, his channel would be dethroned in November.
Currently, T-Series has around 60 million subscribers. Social Blade did a survey as per which the growth rate of T-Series is 141,000/day while that of PewDiePie is 29,000/day.
Here's the graph;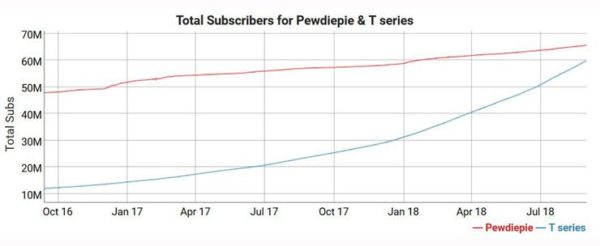 Someone even made a comparison on Twitter;
Our Lord Pewdiepie is under attack, his regime is being questioned. Are we just going to sit back and let him be taken over? NO! We will fight, I'm calling all the kids of the internet, let's save Pewdiepie before it's too late. pic.twitter.com/0joBoNrhPI

— MrBeast (@MrBeastYT) August 29, 2018
Well, PewDiePie is surely going to be sad that T-Series will overtake him. Can he beat it? Well, we don't think so because the viewership is much more in India.
Share Your Views In Comments Below