Entertainment
This Is Sweet Gesture Done By Vadodara Police After Massive Auto-Van Strike
Vadodara is facing a huge strike by school buses and auto-vans after drivers of 3 buses, 12 auto rickshaws and 16 vans were detained by the RTO (Road Transport Office). The children are facing huge problems as the strike goes for the second day. There is literally no transportation available for the children to go to school.
However, this did not stop them from going to school. According to a report on Indian Express, Police officers from Vadodara were seen helping the children reach their schools. They were helping the kids by driving them to school on two-wheelers and PCR vans.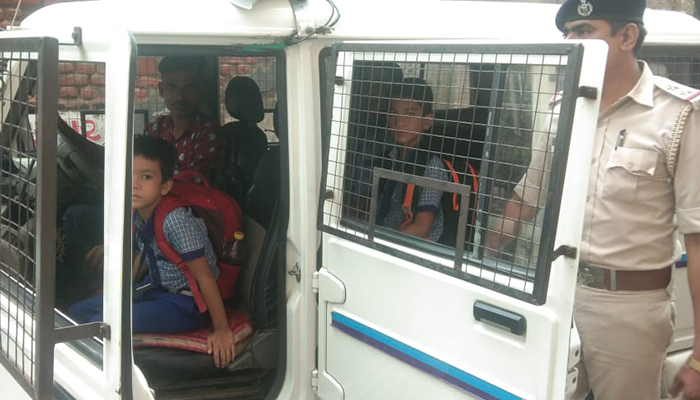 Vadodara traffic ACP AK Vanani said that the force will continue to aid the children till the strike is called off. About 46 police motorcycles, 21 PCR vans, and 9 official Boleros were seen active moving around the city.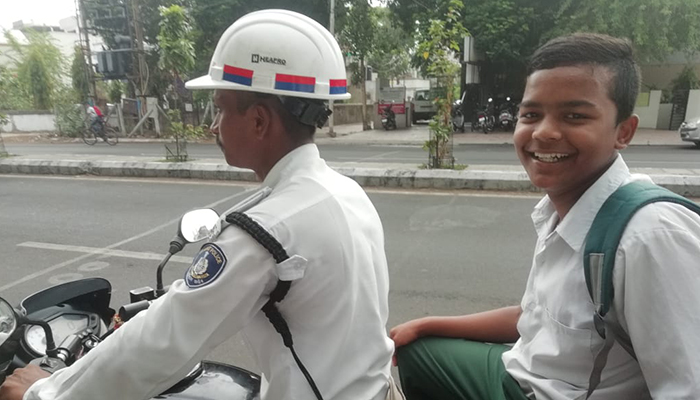 "Every vehicle carrying students has to follow certain safety norms, like not carrying more students than the actual capacity and overcrowding the van. We initiated a drive in Vadodara and the association called for a strike. But we understand that the schools have just reopened and it is not easy for every parent to drop their children to school, so we have devoted our morning hours to help such students so that they do not face any inconvenience and do not miss classes. We will continue to do so till the strike calls off."
The police were forced to take action when 3 kids fell off a van in Vadodara. The van was stuffed with 22 kids and the door was not closed properly. This resulted in the incident. When the van took a turn, the kids fell.
This is a great initiative taken by the Police. Hats off!
Share Your Views In Comments Below