News
This Matrimony App Is Exclusively For People From Institutes Like IIT & IIM, Netizens Go WTF
The Indian parents are very particular about the studies of their kids, they want their children to study well and score high in school so that they can get admission in good colleges which will ultimately result in getting a high paying job. While it has been proved many times that college and degree really doesn't matter if a person has the hunger to prove himself and make big in this world, there are still some Indian parents who are in no mood to get their daughter married to someone who has not attended a premier institute such as IIM, IIT, etc.
Needless to say, a lot of questions are asked in arrange marriages but you will be shocked to know that there is actually an app which is exclusively for the graduates of premier institutes and it is known as IIM IIT Matrimony.
Here is how the app looks: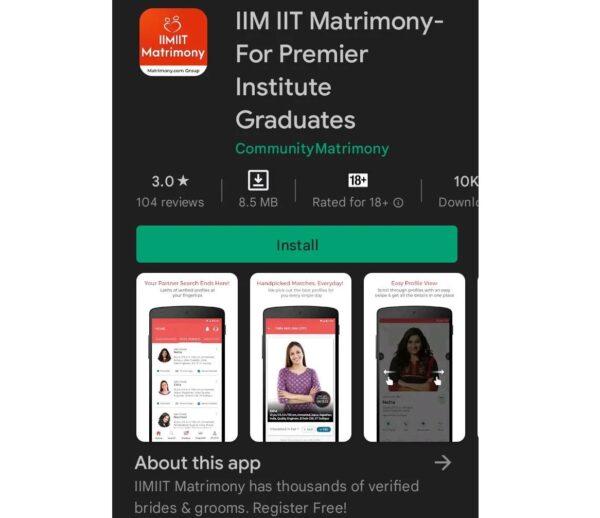 It is specifically written that this app is for finding grooms and brides who have completed their studies from top educational institutes including IIT, IIM, ISB, FMS, BHU, XLRI, etc.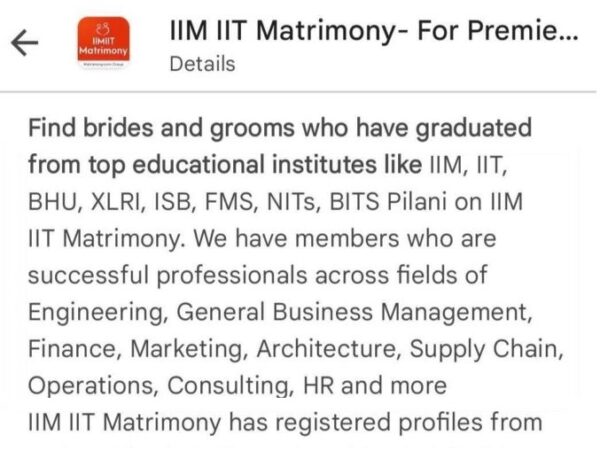 The degree and college of the person are stated after the name, height, location and profession. They also claim that they have thousands of brides and grooms who have passed out from top institutes and they have been verified in order to decrease the burden of family members.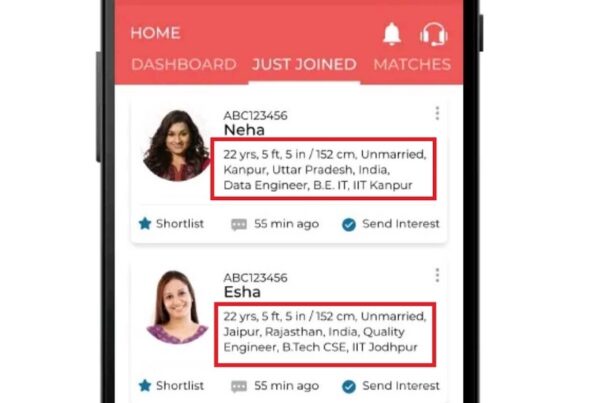 When the screenshot of the app was shared by a user on Reddit, the online users weren't impressed at all as they found it classist and slammed those who are pretty much obsessed with IIMs, IITs, etc.
But… Why?? 😶😶 from india
Check out some of the selected reactions:
#1

#2

#3

#4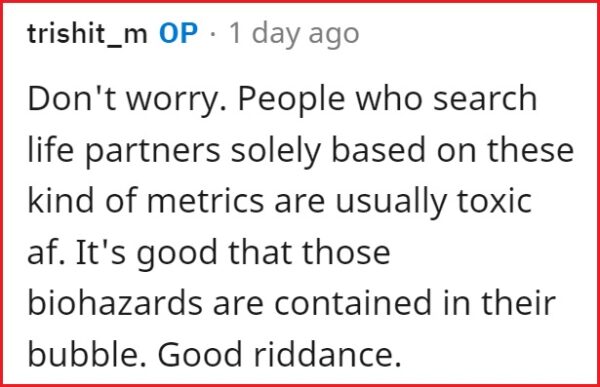 #5

#6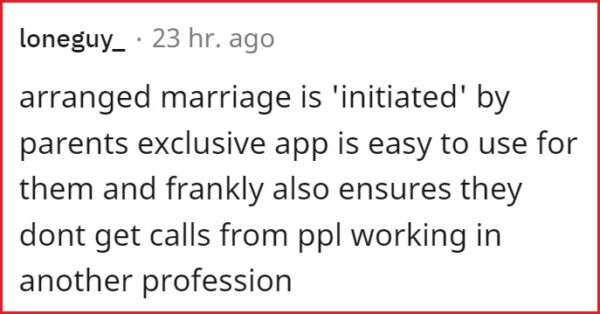 #7

#8

#9

If you are more of an old school person and prefer to visit a website rather than visiting an app, you can visit the link – https://www.iimiitmatrimony.com/ and end your search for your soulmate with a degree from the top institute from the country.
I am speechless, what about you?
Share Your Views In Comments Below