Bollywood & TV
This Pic Of Kate Winslet Aka Rose From Titanic Before & After VFX Will Make You Nostalgic
Kate Winslet, the beautiful Hollywood actress, has been a part of many wonderful movies but she is best known for her role of Rose in the romantic tragedy "Titanic". This 1997 Hollywood release was directed by James Cameron and it also starred Leonardo DiCaprio and Billy Zane in important roles.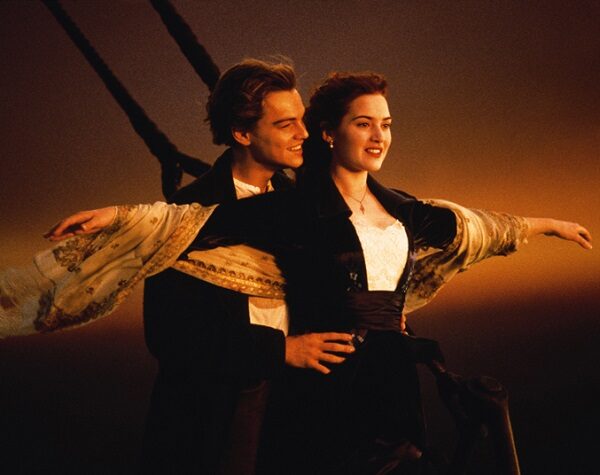 The flick was based on the love story of a rich girl and poor boy in the backdrop of the tragic fate of RMS Titanic as it drowned in the sea after hitting an iceberg. It had a number of romantic moments which made it a preferred choice for couples and even today, it's craze is not over as couples often try the very popular pose in which Rose and Jack stand on the deck of the ship and the whole atmosphere looks exquisite and charming.
Kate Winslet played the character of Rose Dewitt Bukater in the movie while Leonardo DiCaprio portrayed the character of Jack Dawson. The performances of the both the actors was loved by the audiences and the film also won 11 Academy awards.
The VFX was used heavily in "Titanic" and recently a Twitter handle @MoviesVFx posted a before/after photo of Kate Winslet. This pic is from one of the last scenes in which Kate is saving herself by holding on to the rod while Jack Dawson saves her.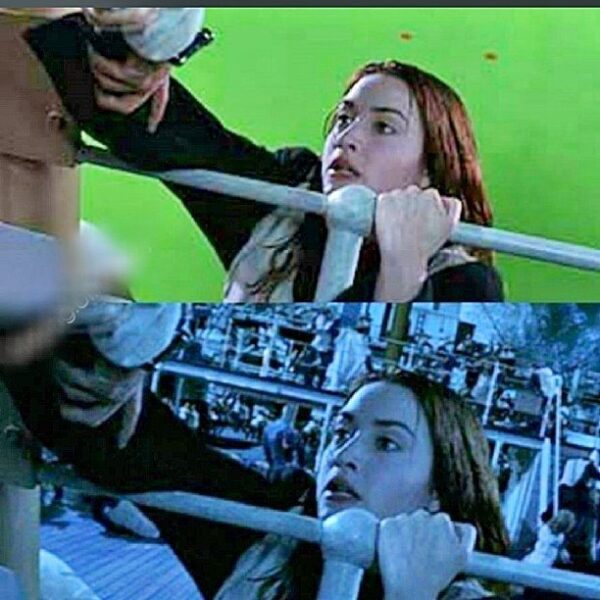 In the first photo, a green background is seen behind Kate as it is the scene which is without VFX while in the second scene, VFX is used.
The caption written by the handle is, "Titanic After/Before VFx".
Here is the post:
Titanic.After/Before VFx pic.twitter.com/DuCxMLw9NE

— Movies VFx (@MoviesVFx) May 22, 2020
In the end, Jack lost his life while Rose got saved and their acting was so good that Jack's departure brought tears in the eyes of every viewer. At that time, it was the most expensive movie ever made with a huge budget of $200 million and there would hardly be any person who did not love it.
Which is your favourite scene from the movie?
Share Your Views In Comments Below