Partner
This Short Film On Mental Health Shows All We Need Is Someone To Speak To. Even SRK Praised It
Sushant Singh Rajput's sudden and shocking departure has left the entire country in a state of disbelief and misery. It is still becoming difficult to believe that the versatile actor who had achieved a lot in a very short span of time is not with us now. Sometimes it appears that it is just a bad dream and he will be alive when we will wake up but unfortunately, it's not going to happen as he has already left for his heavenly abode.
After Sushant's departure, the entire social media is flooded with messages regarding mental health and many are even saying that they will always be there whenever others would need them so that people like Sushant can be saved and we don't lose someone due to a mental health issue or the feeling of being lonely which becomes too suffocating to handle and the person can't take it anymore.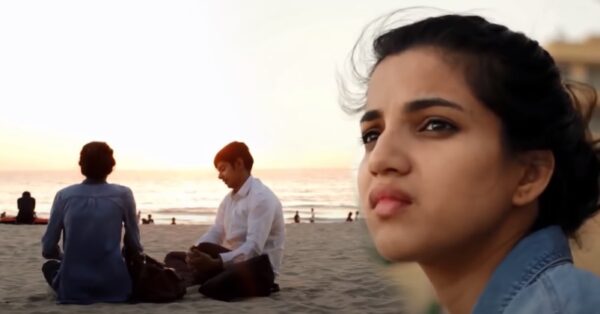 Mental health, especially in India, has always been one of the most important yet the least talked about topics about which people actually need to open up. There are countless individuals who want to say a lot of things to someone who can listen, just listen, to them without giving any suggestion so that the lava of frustration, anger, annoyance, discontentment and disappointment can erupt from their minds and they feel peace at heart.
People are not sharing what they think nowadays or in other words, they have lack of true friends before whom they open their heart and tell the whole lot, whether good or bad. For the same, we can see problems like depression being common in the present time and not just common public but celebrities also suffer from it. You might think as to why a person who is blessed with name, fame, money and a good life would ever take such a drastic step but Sushant's untimely departure has shown that money and luxury cannot bring mental peace and happiness.
Here we present a beautiful short story entitled "Baat Suno" which shows that talking to someone about anything and everything can bring a big change in a person's life, no matter even if they have to spend some money for this. At least it frees them from a burden on mind and mental peace can't be measured in monetary terms.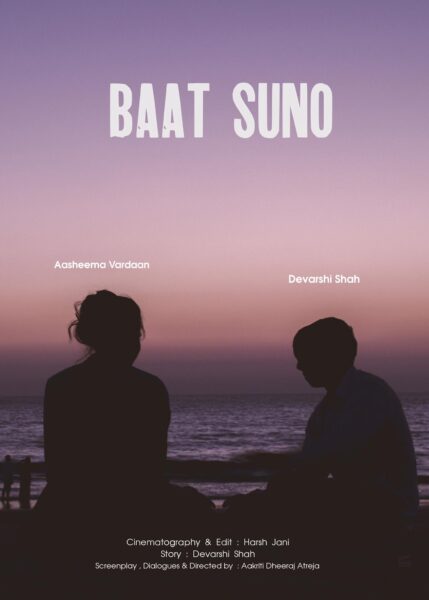 The end of the video has a punchline with a very deep meaning:
"Don't we all wish that we had someone jo bina koi suggestions, sirf sune?"
Watch The Video:
For More Videos, Subscribe Us Now
Click here to watch this video directly on YouTube
The film has been acclaimed by many Bollywood celebs including filmmaker Karan Johar, superstar Shah Rukh Khan, Alia Bhatt's mother Soni Razdan and Shekhar Kapur.
Check out Karan Johar's tweet: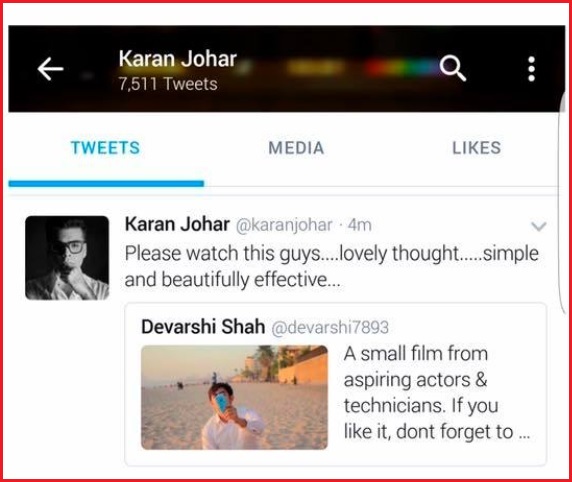 This is how Shah Rukh Khan reacted: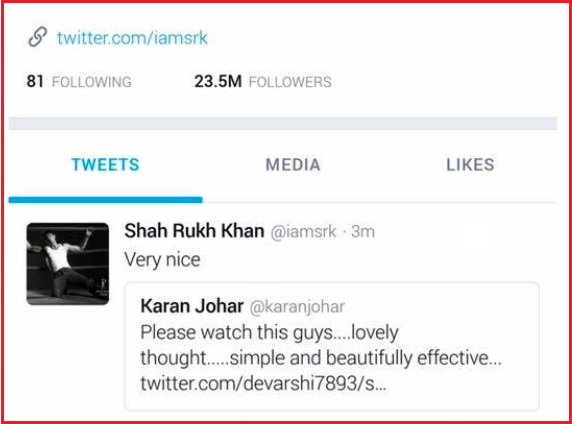 See the tweets of Shekhar Kapur and Soni Razdan: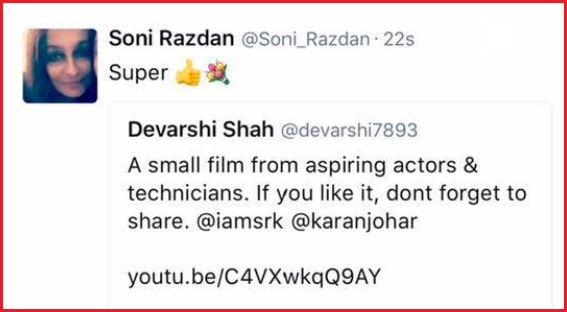 We are sure that this video can change the life of someone who is dealing with a mental health issue but the only condition is that they should have someone to speak to.
Share Your Views In Comments Below