Brands
This Slipper Costs Rs 45,000 On Amazon & Its Buyers Will Need To Hire Guards To Protect It
We need to take good care of our feet as they carry the weight of our complete body while we stand, walk or run and the best way to take care of them is to wear soft and comfortable sandals, shoes and flip flops. There are many good brands available in the market but if you prefer to buy cheap products of duplicate brands, it may result in pain in your feet.
Buying good footwear is necessary but there must be an amount that you may have fixed for spending on footwear and we are sure that it will be very less than Rs 45,000.
Sounds unbelievable but it is true that a company is selling a flip flop at a price of Rs 45,393.97 and the main features of this flip flop are – Army camouflage rubber sole and Fuchsia rubber straps.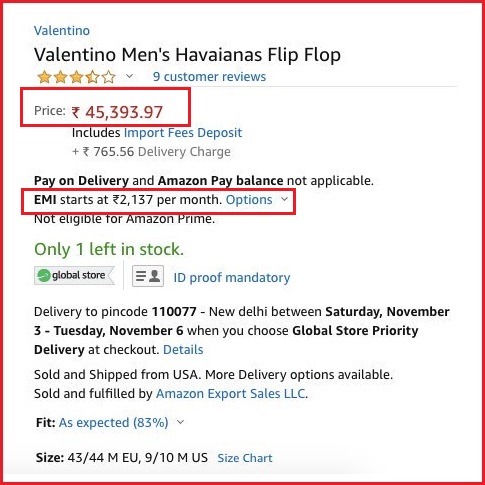 Even more amazingly, the option of buying it on a monthly EMI of Rs 2,137 was also made available by Amazon.
The name of the brand is Valentino and it was being sold under the title Valentino Men's Havaianas Flip Flop; however, presently the product is unavailable.
Have a look at some pics of the flip flop:
#1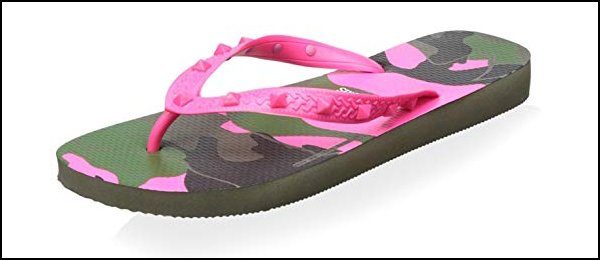 #2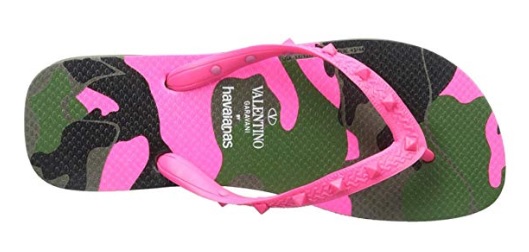 #3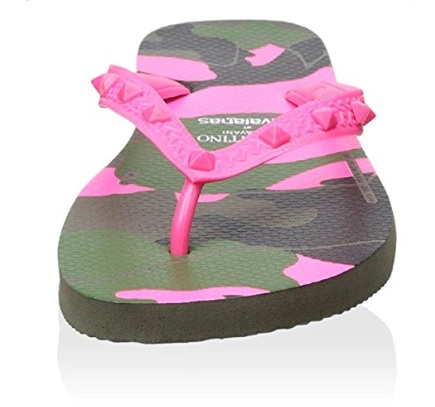 We suggest that if you buy this flip flop in future, do not go wearing it to any religious place where you have to take it off for going inside and please make proper security arrangements at home also (pun intended).
So how are you going to buy it – by selling a kidney, taking a loan or selling your valuable stuffs?
Share Your Views In Comments Below