News
This Woman Refused To Speak To A Muslim Representative, Twitterati Trolled Her Badly
Twitter user Pooja Singh is well known for wreaking havoc on the social media platform with her racist tweets which reek of bigotry.
Last year, she slammed Airtel and refused services from them after they assigned a Muslim representative to her. This is ridiculous, and not to mention, her attitude is downright disgraceful. In this day and age, it is alarming to see people who claim to be educated and civilized expressing such bigotry and hatred for fellow communities.
The worst part? No amount of trolling or online hating can stop her. History repeats itself and so did she.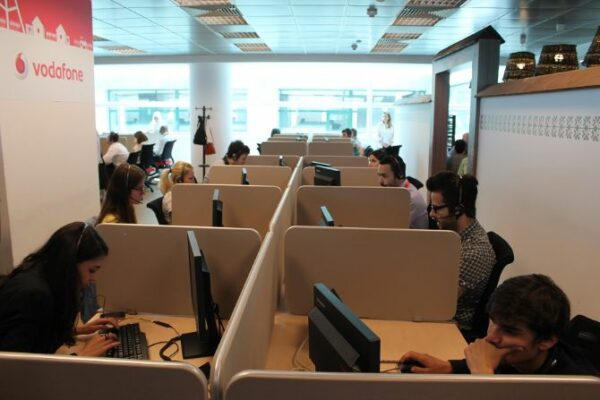 Recently, she slammed Vodafone for their poor services in a tweet.
Dub Maro @VodafoneIN walo.Ab complain krne ka to koi mtlb hai Nhi .

— Pooja Singh 🇮🇳 (@pooja303singh) January 27, 2019
Vodafone immediately replied to her tweet and offered their help. However, the tweet was signed with a name, "Faraz". Nothing unusual about that, right?
Hi Pooja! We tried to call your number but got no response 🙁 Please share a suitable time and an alternate contact number for us to call. – Faraz https://t.co/xWzZmnFftw

— Vodafone (@VodafoneIN) January 28, 2019
But clearly, the woman had an issue with the name and she refused to deal with the representative. She asked Vodafone to assign a different representative to her.
Faraz, I don't want any controversy but could you please change the representative for further assistance and please don't share my number in ur brothers as you people are champion in this 🙏🙏🙏

— Pooja Singh 🇮🇳 (@pooja303singh) January 28, 2019
A lot of people trolled her; in fact, they're even saying that this is a publicity stunt.
#1
How are u co existing on this earth where people of so many religion and cultures exists. U should be born on moon. Itni nainsaafi hui 😒

— Sheetal Gadgil (@GadgilSheetal) January 28, 2019
#2
Paid patriots LOLOLOLOL

— Fellow Traveller (@kalyugiyogi) January 29, 2019
#3
Hey Pooja, it's Narendra Here! How about stop using this attention seeking game to fetch new followers.@VodafoneIN is working fabulous in my area, how about porting your no to some other operator and stop spamming our company's TL with your RaddiRona🤔

— राफेल स्नूपेंद्र त्रिवेदी (@Memeswallah) January 29, 2019
#4
Hey Pooja it's Ashfaqullah your ex here. Remember me?
Why have you changed you number, I was searching for you since 19 June 2018.

— Not Arun Jaitley (@ArainJutley) January 28, 2019
#5
Faraz please don't call Pooja her Sanghi family is renowned for mob lynching muslims, better take precaution than be accused of some fake charges lol Also try not to help bigots like her in future.
Pooja – Love our Army likhne se you can't hide your bigotry. Fuck off lol 😂

— Priyanka (@autumnrainwish) January 29, 2019
#6
Such an attention seeker!!! Coz of ppl like u in this country the peace n harmony is lost long ago…God save this country from ppl like u!!

— Ayesha Siddiqua (@ayesha_siddiqua) January 29, 2019
#7
Why don't you go live in a cave?

— Divya (@divya_16_) January 28, 2019
#8
Yeh repeatedly controversy create karti hai attention ke liye 😂

— Anon Troll (@Ninjaareturnz) January 29, 2019
#9
If i was vodafone, i would deactivate her sim. Let her find a satvik telephone service provider. Nautanki kaheen ki 😀

— Anon Troll (@Ninjaareturnz) January 29, 2019
#10
What if you are working abroad and are discriminated against ? What if someone tells you they have a problem with you because of your religion? How would you feel ?

— Vishakha Joshi (@VishakhaJ18) January 28, 2019
#11
Bigoted troll begins the tweet with "I don't want controversy", but that's exactly what she's aiming for. Its a typically low aim but these are the lowlifes, so it's fine.https://t.co/AM9GSo3JZb

— SanghiLiveWire (@SanghiLiveWire) January 29, 2019
#12
Hey Pooja, this is Nazia. Your new Vodafone operator as you requested. Randirona ho gaya ho toh let's go ahead?

— Baby Zara Itr Laga De (@farago_exaspera) January 29, 2019
#13
She wants more sanghi followers, 2018 ke drama ke baad zyada nahin aaye the…come enjoy the limelight again kyunki sab chutiye hain yahan…Aur DP kyun lagai hai itni khubsurat shakal nazar lag jayegi pagli

— Republic of Cows (@theotherdemon02) January 28, 2019
What do you have to say about this?
Share Your Views In Comments Below