Food
This World's Costliest Ice-Cream Has 23-Carat Edible Gold & You Can Take Foreign Trip In Its Price
Ice-cream is one of the most loved desserts of the world, especially in the summer season but ice-cream lovers like to have it throughout the year. There are many flavors of ice-cream available in the market and the sellers also keep on experimenting in order to come up with new flavors as the customers are always on the look-out to dig their teeth in new delicious flavors.
However, what will be your answer if we ask you to tell the price of the costliest ice-cream that you had in your life? May be 5K or 10K? Well here we are going to tell you about an ice-cream which is served in a café in Dubai and for this ice-cream, you will need to spend 3000 dirhams which comes to around Rs. 60,000.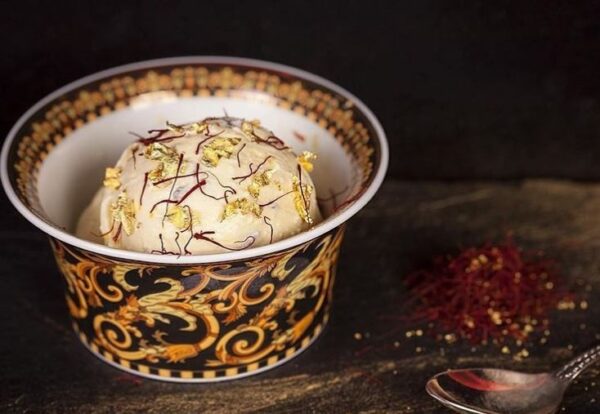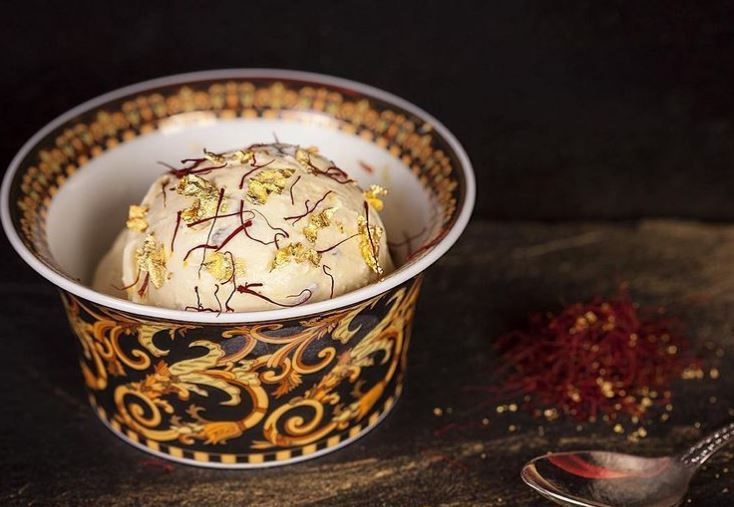 Now let us tell you about this dessert in detail: the name of this ice-cream is Black Diamond and the name of the café where you can have it is Scoopicafe.
The ice-cream is served in a Versace bowl and what makes it so costly is the edible 23-carat gold flakes that are served on Madagascar vanilla, black truffle and Iranian Saffron.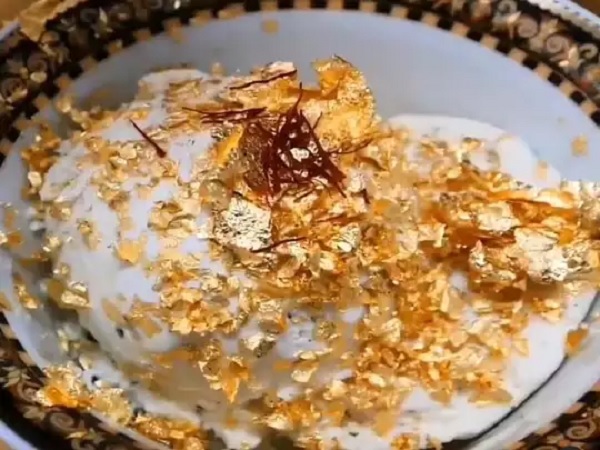 A video regarding this ice-cream has been shared by the actress, VJ and travel vlogger Shenaz Treasurywala on her Instagram account.
She shot the video when she visited Dubai recently and had the world's most expensive ice-cream but she had it for free.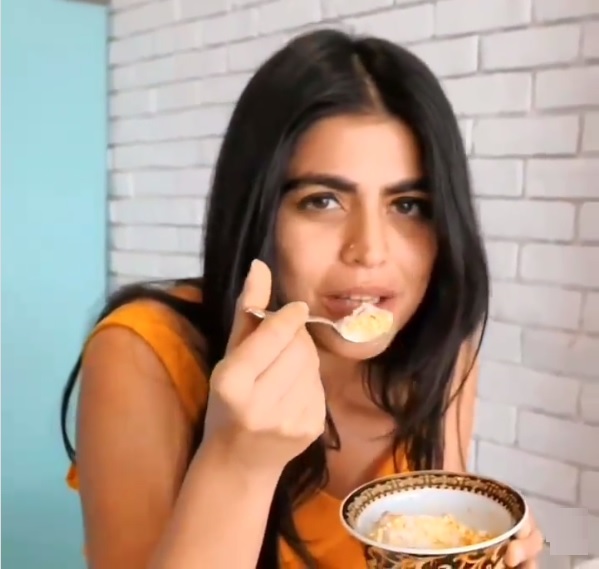 Here is the video:
Click to watch this video directly on Instagram
The video has gone viral and till now more than 2 lakh people have watched it. Many people have also expressed their opinion on spending Rs. 60K on an ice-cream and while few have shown interest in it, many others say that they would prefer spending Rs 60,000 on other things than on an ice-cream.
Check out some of the selected reactions:
#1

#2

#3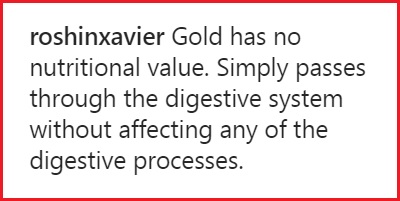 #4

#5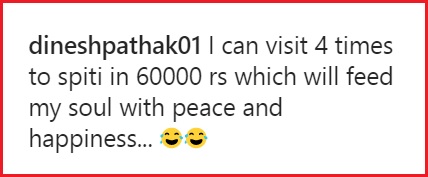 #6

#7

#8

#9

#10

#11

#12

Would you like to spend the huge sum on this bowl of ice-cream?
Share Your Views In Comments Below