There used to be a time when YouTube, for us youngsters, was the only way of accessing international music. In fact, that was our first exposure to foreign singers and rappers.
Now, YouTube, in India and around the world, is also a major source of income. People can upload funny and meaningful videos and content and if they go viral and have enough followers, they could be earning millions.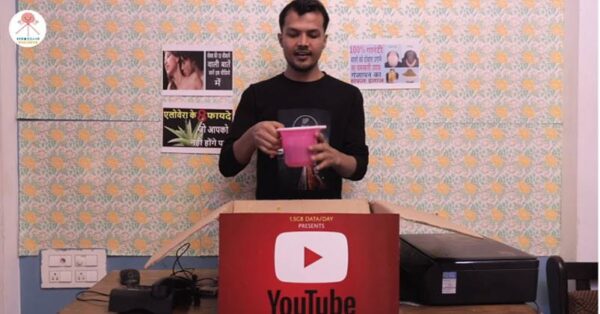 In an honest and straightforward video, this YouTuber has revealed the truth behind this business that is YouTube. It is his hilarious take on what YouTube today has become.
You can subscribe to his channel, Berozgaar Engineer, by clicking on this link.
He unboxes YouTube in this video, and speaks about the numerous new age rappers who have made a mark on the music industry by uploading their videos on the platform.
What he says about the trending page of YouTube is what every Indian probably feels. I mean, there's nothing under the sun that you won't find there. And not all are pleasing to the eyes, mind you.
And YouTube ads. Finally someone said it. He compared the ads to a disease, which can never be cured. And we agree. Some of the ads don't even make sense!
This video is probably one of the most relatable videos you'll have come across in recent times. It comes straight from the heart, and is sure to make you laugh out loud.
You can watch the full video here:
[yt] https://www.youtube.com/watch?v=D3a8RlXxvrA&t=76s [/yt]
Do you feel the same way?