Entertainment
Times Now Trolled For Confusing Ex CIA Agent Edward Snowden With RRR Actor Edward Sonnenblick
Many instances have taken place in the recent past which have proven that nowadays news channels have made journalism a joke and this happens because every news channel is in a hurry to prove itself the number one. This leads to silly mistakes which are made either by the news anchors or the staff behind the camera and something of this sort has happened with the English news channel Times Now.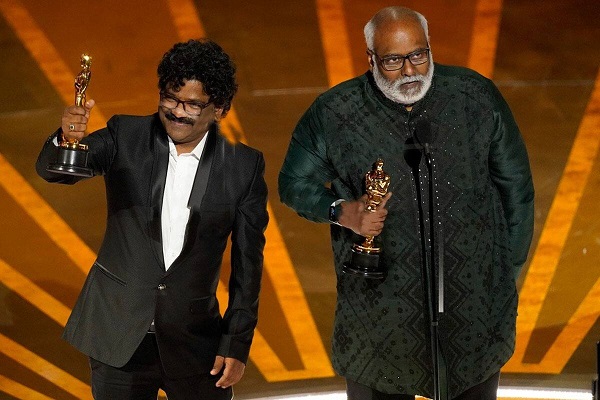 SS Rajamouli directed "RRR" is making waves all over the world as its song "Naatu Naatu" won the Oscars after winning the Golden Globes in the Best Original Song category and it was certainly a proud moment for the whole country.
Many news channels carried out interviews of the people associated with "RRR" on this big event and Times Now which claims that it is the country's number one English news channel interviewed actor Edward Sonnenblick who was also a part of the movie.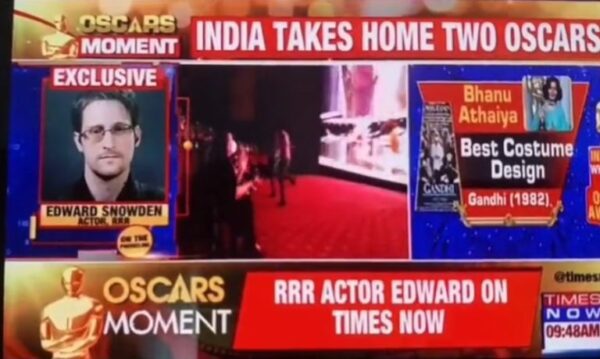 RRR actor E̶d̶w̶a̶r̶d̶ S̶o̶n̶n̶e̶n̶b̶l̶i̶c̶k̶ Edward Snowden speaks to @TimesNow pic.twitter.com/aCN4JEu9Vi

— Mohammed Zubair (@zoo_bear) March 13, 2023
However during the telephonic interview, the news channel misidentified Edward Sonnenblick with the former CIA agent Edward Snowden and posted the latter's photo which annoyed netizens to a big extent. Though the news channel realized its mistake and removed the photo of Edward Snowden, it was too late by then.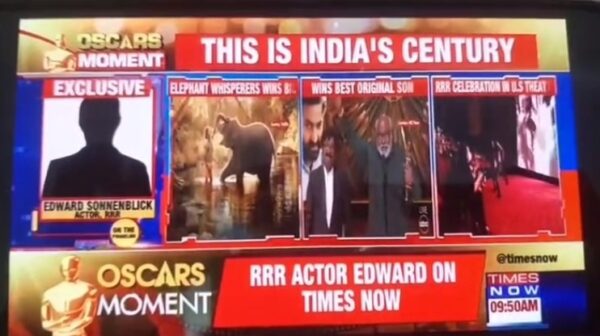 They later removed Snowden's pic. 🙂 pic.twitter.com/LcvIjcHnZ7

— Mohammed Zubair (@zoo_bear) March 13, 2023
Needless to say, it was certainly a blunder on the part of the channel and people trolled Times Now mercilessly. Here are some selected reactions:
First Chig chang Lee
Then McAdams
Now Snowden.
Times now ke edition Nasha karke channel chalate hai kya? 😂😂😂

— 🔪' (@Shini_gami09) March 13, 2023
History repeats… pic.twitter.com/L2lfYVOUjg

— SDA (@sirsdanand) March 13, 2023
@Snowden @TimesNow using your pic!
Seems we have one more McAdam moment today!
🤣🤣🤣

— MonkwhoguidedSE (@MonkwhoguidedSe) March 13, 2023
@Snowden famous film critic is live on @TimesNow 🤣🤣 https://t.co/MaXwsHjh0K

— Nakul 🇮🇳 (@fundianabones) March 13, 2023
Lol,,, I was confused when I saw Edaward Snowden's pic on the screen … I was like when did he become an action 😂

— Zaheer Mohammad (@zaheerM1) March 13, 2023
Gadhe ko sher banaake bech sakte hain toh, yeh kya badi baat hai… pic.twitter.com/3GJBgQRYU9

— MobeenRaza_Official (@mobeenrb) March 13, 2023
They are called Toilet Now for this reason only

— ηᎥ†Ꭵղ (@nkk_123) March 13, 2023
This should not come as a surprise lol. When did times now do actual journalism lolz

— Haljordan💎 (@jackodonell219a) March 13, 2023
Nice fact check.. isme to boht pesa udta hoga.. very tough.

— Dhirender Singh 🇮🇳 (@beingdhiru) March 14, 2023
गोल्ड नही प्लैटिनम,लिथियम, अवार्ड के हकदार है ये।।

— RoflAlien (@TweetofAlien) March 13, 2023
@Snowden sir i didn't know you are so much famous in Indian cinema as well

— MZ (@TheRobust13) March 13, 2023
This is what happens when you get Journalism degree from Whatsapp university rather than from Actual university.

— JJ (@Lovesfootball3) March 13, 2023
@Snowden Congratulation to you as well for being part of Oscar from India 🎉 🎊 🎂 🎁 🎈 🥳

— ProletariatJP (@proletariatjp) March 13, 2023
@TimesNow is a Joke! I let go of that Channel years ago.

— Richard Almeida (@AlmeidaRich) March 13, 2023
🤣🤣🤣🤣 @TimesNow great job by great editor and news reporter.

— तुषार बागवे (@TUSHUBAG) March 13, 2023
When did Edward Snowden started acting in films?

— Manoj Patil (@patilmanojdada1) March 13, 2023
When you invest too much in sensationalism rather than journalism …

— King George (@KingGeorge_XIV) March 13, 2023
Times now. New low everyday.

— Crazy-b (@zratattat) March 13, 2023
OMG hahaha. This has to be the best thing on internet today. He had me at "oh,dear I'll watch it later". Damn.

— Hamd Nawaz (@_myocardium_) March 13, 2023
Not only our Indian media houses but the foreign media houses also make mistakes as Getty Images misidentified Indian actress Deepika Padukone with Brazilian actress Camila Alves while reporting about the Oscars.
What do you think of this silly mistake by the news channel? Let us know.
Share Your Views In Comments Below