Entertainment
Title Of Avengers 4 Accidentally Leaked. It Answers A Very Big Question
Canadian cinematographer, Trent Opaloch updated his website and accidentally revealed the title to the sequel of 'Avengers: Infinity War.' Until recently, the actual title of the film was supposed to be 'Avengers 4.' Trent Opaloch has worked as the cinematographer for the Marvel universe. He has done three Marvel films which include 'Captain America: The Winter Soldier,' 'Captain America: Civil War' and the fourth film he is working on is 'Avengers: End Game'.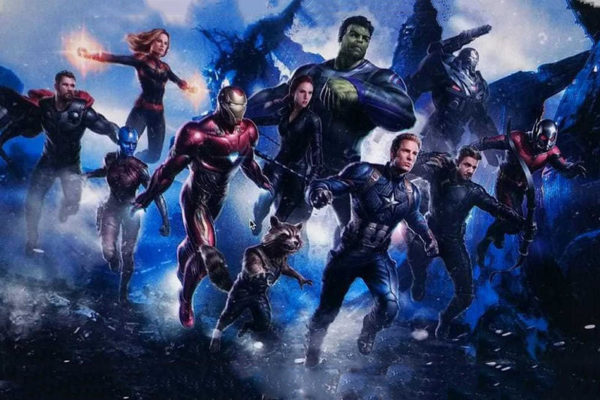 According to the website Omega Underground, it is less likely of the cinematographer to put up a fake title. Omega Underground was the first one to report the issue.
The postfix 'End Game' is very common in these superhero series. It has been used in popular series like 'Batman', 'Incredible Hulk'.
The revealed title coincides with something Dr. Strange asserted at the climax of the last series of the film. Dr. Strange told Iran Man, "We're in the end game now." Fans are relating his dialogue with the title.
Title is: Avengers 4: The End Game as per Trent's biography
On Twitter, Aj Designs posted some pictures which shows the cool artwork and showed Hulk in a costume.
#1
More Incoming.. 🔥🔥🔥🔥 #Avengers4 pic.twitter.com/N46yFFNWGv

— Aj Designs (@ajdesigns0220) June 29, 2018
However, these are probably just concepts. The final representations might be different.
There's also some art for the upcoming Captain Marvel film. Captain Marvel will release before the release of Avengers 4. The artwork reveals that Brie Larson's will be the new star in the film.
#1
More #Avengers4 #CaptainMarvel HD Art pic.twitter.com/jTARw8t08O

— Aj Designs (@ajdesigns0220) June 28, 2018
The original title of the fourth movie in the series was supposed to be 'Avengers: Infinity War Part 2'.
The title- as Kevin Feige, President of Marvel Studios noted- might be the spoiler to the movie. The fourth series of Avengers 4 is supposed to wrap it up which is the reason why Chris Evans and Chris Hemsworth have been stuck around even though their contracts have almost expired.
Trent Opaloch's website has been changed and Now, instead of End Game, it's back to Avengers 4. Feige asserted that the details about the title would be revealed by the end of the year.
Share Your Views In Comments Below