Sports
Top 5 Calmest Minds On Cricket Field
Cricket is a gentleman's game. As much as it requires the skills it also requires the tactical knowledge about the game.
Besides talent, skills and knowledge, cricket has various other aspects as well. Like handling pressure, staying calm and still giving your best no matter how many odds are stacked against you.
Our game has witnessed some great performances especially the ones under pressure, the ones where too much was expected by everyone from a particular player.
Performing in such scenarios, requires a calm mind, an uncluttered approach and single minded focus. So let us have a look at some of the cricket players who possess the calmest minds.
1) MS Dhoni.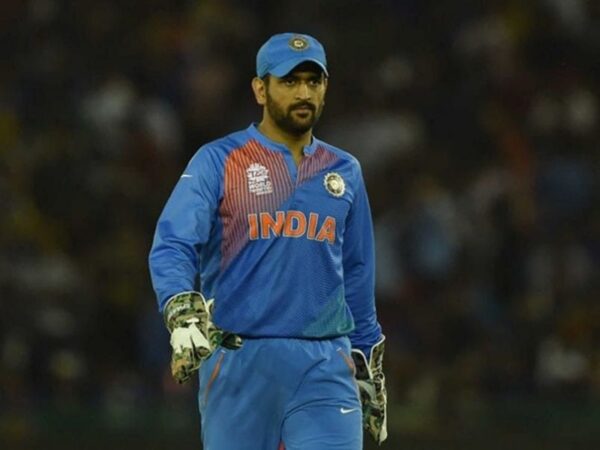 He will always top the list, no matter what happens. MS Dhoni is among the calmest minds the cricketing world has ever witnessed.
Whenever he enters the cricket field, the expectations from him are sky high, everyone expects him to do something impossible and the way Dhoni handles everything is beyond explanation.
He remains cool, calm and composed no matter how many people or cameras are watching him. This is the legend of the man, to always stay composed, execute all the tactics with a calm mind, no matter what is happening on and off the field.
2) Kane Williamson.

Kane Williamson is a very calm and composed person. In victory and in defeat he has the same simple smile on his face.
His calmness is reflected in his captaincy while defending a total. Even if the opposition is on top, with the right set of bowlers and right field setting he keeps on creating pressure to force a mistake.
Having such a guy in your team is indeed a blessing.
3) Jason Holder.

This is a special mentioned. Jason Holder has led West Indies from a state of turmoil. He was made captain at a time when many big players had issues with board and refused to participate in games.
The young buy, Jason Holder stepped up for his country that time and led them out of very troubling situations. For a young lad, to do all this requires a very calm, composed and determined mind.
Jason Holder is a star for Windies cricket as well as for world cricket.
4) Eoin Morgan.

Eoin Morgan faced a lot of criticism after the 2015 World Cup, the world cup in which England couldn't reach the top 8.
After that, Eoin Morgan alongside Coach Trevor Bayliss built a team that comprised only of limited over specialists.
Building a team from scratch and then winning the world cup with it requires calmness over everything and Morgan is indeed a true example.
5) Hashim Amla.

The monk on the field, Hashim Amla is among the most underrated cricketers of our time. The mighty hash announced his retirement recently but for the days he played he looked unflustered.
Nothing could upset Hashim Amla, whether it was a few bad words directed at him or the use of Bodyline tactics. He always stood his ground and played to the best of his abilities.
Players like Hashim Amla just come, make the cricket more beautiful and go.
Share Your Views In Comments Below