News
TRAI Chief's Aadhaar Challenge Intensifies, Now His Daughter Gets A Threatening Email
Few days ago, TRAI Chairman RS Sharma provided his Aadhaar number on Twitter and challenged hackers to dig out his personal information as he was trying to prove that Aadhaar is completely secured.
My Aadhaar number is 7621 7768 2740
Now I give this challenge to you: Show me one concrete example where you can do any harm to me!

— RS Sharma (@rssharma3) July 28, 2018
He wanted to convey that a person's personal information is safe even if someone gets to know the Aadhaar number of that individual.
However, as soon as he shared his Aadhaar number, Twitter was flooded with information about him such as his mobile number, email addresses, physical addresses and frequent flyer number but such information may be available in the public domain too as he is a government servant.
But now something serious has happened and RS Sharma's daughter Kavita Sharma has been sent an email in which a hacker has said that Sharma has embarrassed the nation after posting a challenge on the social media. The hacker has threatened that Sharma's PNB account will be compromised and asked for a ransom if he doesn't want this to happen.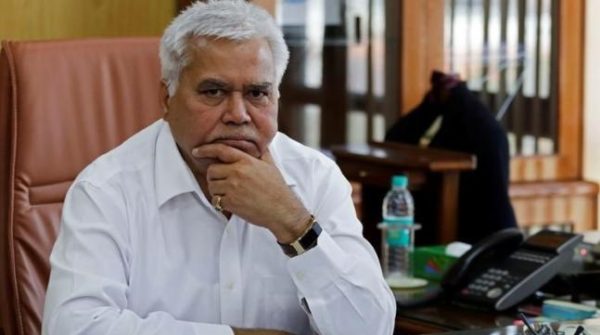 The hacker has also issued a warning that any information given to law enforcement agencies about this blackmailing will prove to be harmful for Sharma.
Not just this, the hacker has also said that if he doesn't follow his instructions and doesn't pay ransom within 24 hrs, malware will be installed in Sharma's cellphone and his contacts will be intercepted and archived and he won't be able to contact people through his emails.
The matter has taken an ugly turn now and this needs to be sorted out soon. What is your take in this connection? Let us know.