Sports
Troll Calls Pakistanis 'Terrorists' On Darren Sammy's Instagram Pic, He Shuts Him Down With An Epic Reply
In sports, like in any other field, haters are galore. There's always a bunch of trolls who are always ready to bring you down and worse yet, instill unnecessary communal violence.
Darren Sammy who is currently playing in the Pakistan Super League is now in Pakistan to support his team. He has been overwhelmed by the heart warming response he has received there.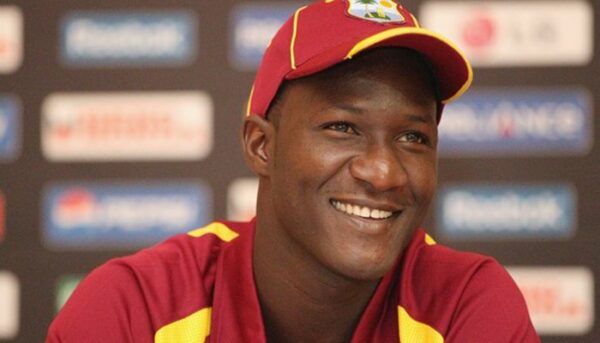 Sammy has always been quite vocal about promoting cricket in Pakistan, a country that has largely been isolated from the sport after the attack on the Sri Lankan team in 2009.
In a sweet gesture, Sammmy posted a picture of himself in Pakistan and thanked the owner of his team, Javed Afridi for their hospitality during his stay.
He captioned the picture: "United we stand divided we fall"/Love makes the world go around/ Nothing but love for the people of Pakistan." Check it out:
Someone went and commented "They r terrorists." on the picture, and even received severe backlash for such an offensive comment from Sammy's fans.
However, Sammy had the perfect reply. He asked the fan to get out of his page, and we are mighty impressed with this response. He handled the situation impressively, and everyone else seems to think so.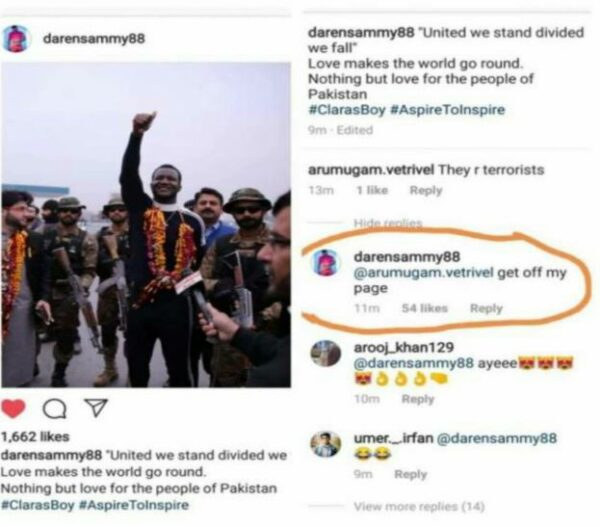 Well done, Sammy.